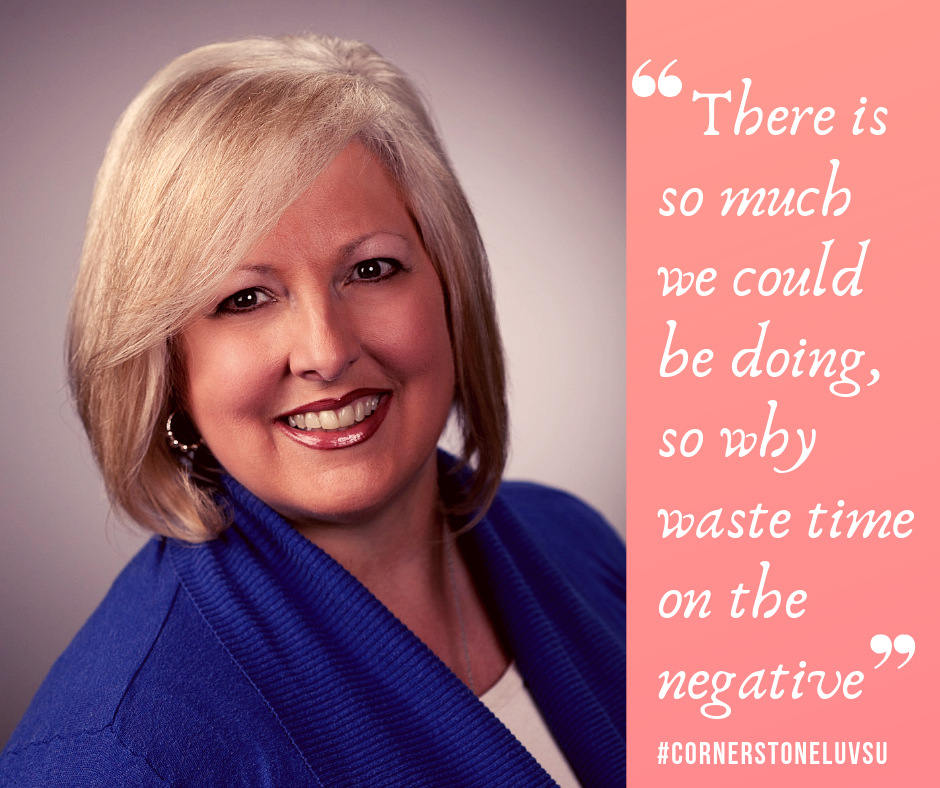 Liz's Cornerstone Love Story
"There is so much we could be doing, so why waste time on the negative. Read, ask questions and take the time to walk in another person's shoes. You'll be better for it." Exclaims Liz Ness. Liz is one of Cornerstone's dedicated and passionate Housing Heroes. Housing Heroes are the heart of Cornerstone, helping families avoid homelessness through generous monthly support.  Collectively, Liz and her fellow heroes are making a big impact for low-income families in Lane County.
She is excited to be helping families build stability and create success after finding themselves in desperate situations.  She explains, "[Cornerstone] helps the ones that really want to get back on their feet and live in their own home." She also sees the added value of offering onsite services focused on economic independence and personal growth in addition to an affordable home. Liz loves her community and has spent 19 years here, she is delighted to make smart contributions. As the Vice President for Stifel Financial Advisors, she understands the importance of a good return on investment. She has peace of mind knowing that her monthly support is providing strong foundations for family success.
Liz describes her personal slogan or motto with a great quote from the American writer Richard Bach, "There is no such thing as a problem without a gift for you in its hands. You seek problems because you need their gifts." With this perspective in mind, Liz sees great value in extending a helping hand to neighbors trying to find the gift in their struggles.  Liz advocates for more neighbors and friends to join in her efforts.  She says, "Cornerstone is making a difference in the lives of those who are trying to escape homelessness. If everyone who could in our community contributed just a little, there would be more than adequate funds for those in need."
Liz's inspiring story is one of many. During the month of February, we're taking a moment to share your Cornerstone love stories. Whether you're a monthly Housing Hero, a volunteer or an advocate your commitment to helping stabilize families is all about the love. If you'd like to join in, share your story on social media using the #cornerstoneluvsu. Happy supporter love month!