Our Services
Cornerstone Community Housing is an experienced affordable housing developer and resident services provider. We work with owners and State housing agencies to design and write State approved resident services plans and provide our award-winning Healthy Homes program in five counties across Oregon. We are trained to work with a range of funding and affordable housing types that include Section 8, project based, affordable and Low-Income Housing Tax credit programs.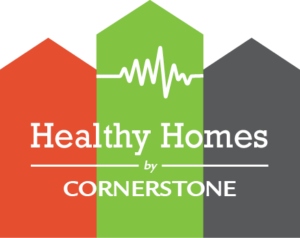 On the Path To Health Equity: Building Capacity to Measure Health Outcomes in Community Development
Cornerstone was recently part of a three-year study with Enterprise Community Partners and NeighborWorks America.
More Than Roof and Walls: Why Resident Services Are an Indispensable Part of Affordable Housing
Decreased evictions and increased occupancy are some benefits of a quality Resident Services program.
Services Map
Check out the locations we are currently serving.
Trained and compassionate professionals ready to help residents thrive!
Testimonials
See what our partners say about our resident services.
"I want to say that we are very happy and lucky to have Lakeshia (Resident Services Coordinator).  She brings smile to our residents and kids. Her energy, spirit and positive mental attitude is one of the kind. She has helped resident turnout increase. I'm so impressed by her dedication and making each day unique and exciting."
"The services provided by Cornerstone have had a tremendous impact on our residents.  The organized activities foster a sense of community and provide opportunities for meaningful tenant interaction and relationship building."
"Guardian Management has partnered with Cornerstone Community Housing since 2015. From onsite education to community development, their work has been critical in helping our residents navigate opportunities for growth and independence. Our residents enjoy working with Cornerstone and look forward to the programs and engagement they bring to the communities."
"We have found that the resident services provided by Cornerstone greatly helps individuals and families feel much more like part of the community and helps build relationships and friendships in the apartment community."
Thank You to Our Partners