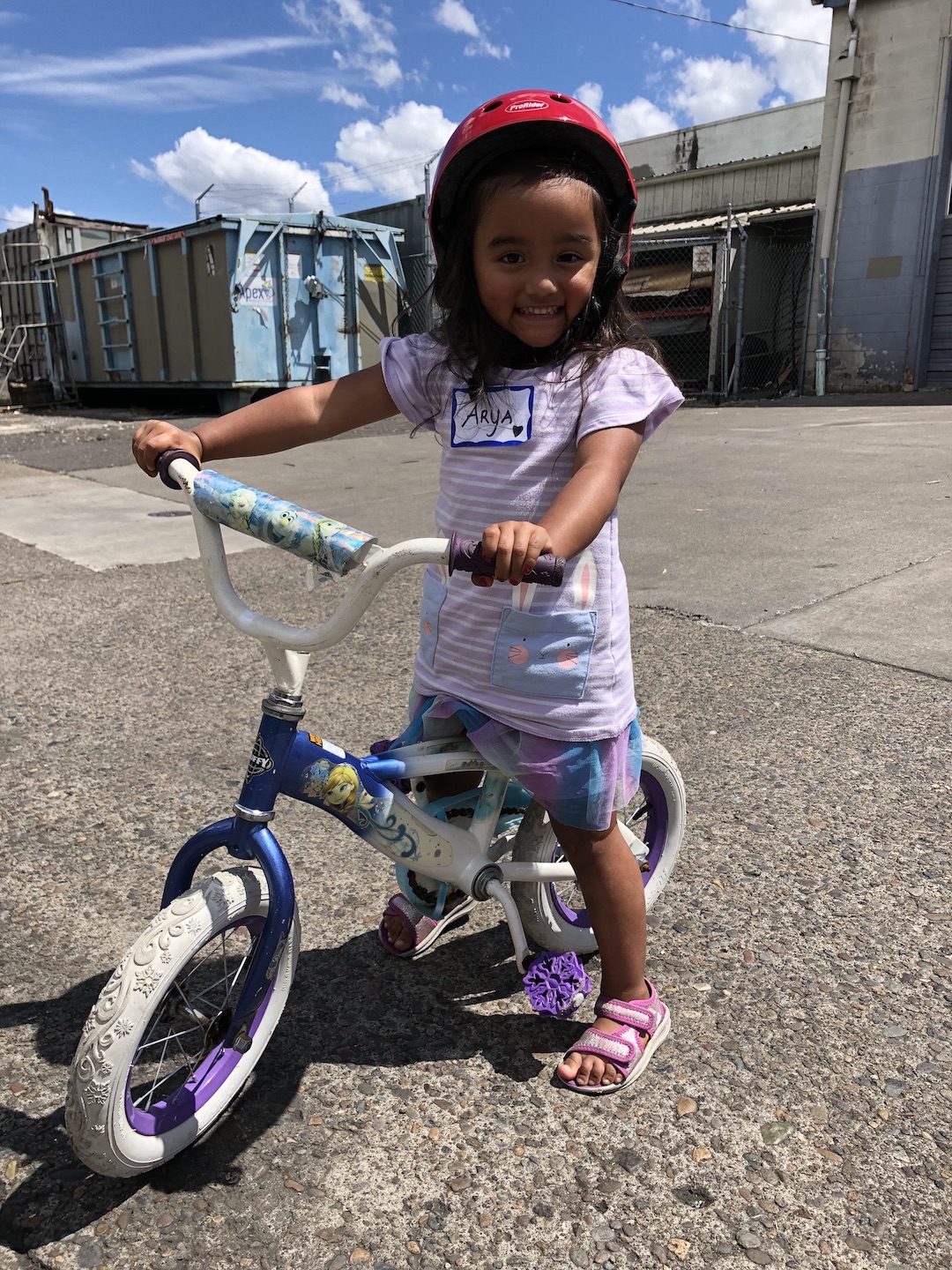 Eugene, OR — Today we are grateful for the support from local nonprofits in our community. We are once again thrilled to partner with Free Bikes 4 Kidz to offer bicycles to kids living in Cornerstone communities. Free Bikes 4 Kidz Eugene-Springfield is a nonprofit organization geared toward helping kids ride into a happier, healthier childhood by providing bikes to those most in need.
Last Saturday on "Bike Giveaway Day" kids came by to test drive and pick out their new bikes and helmets. The smiles on their faces were a joy to see! Our resident services coordinator, Guinevere, was also able to bring extra bikes back for kids who were unable to make it on Saturday. We all know the importance of a bike in a child's life, and the positive impact on physical and mental health, which is why we are so grateful for the kindness of others.
Thank you, FB4K and the many community members who donate bikes each year, for spreading the fun to kids in the Eugene-Springfield area.