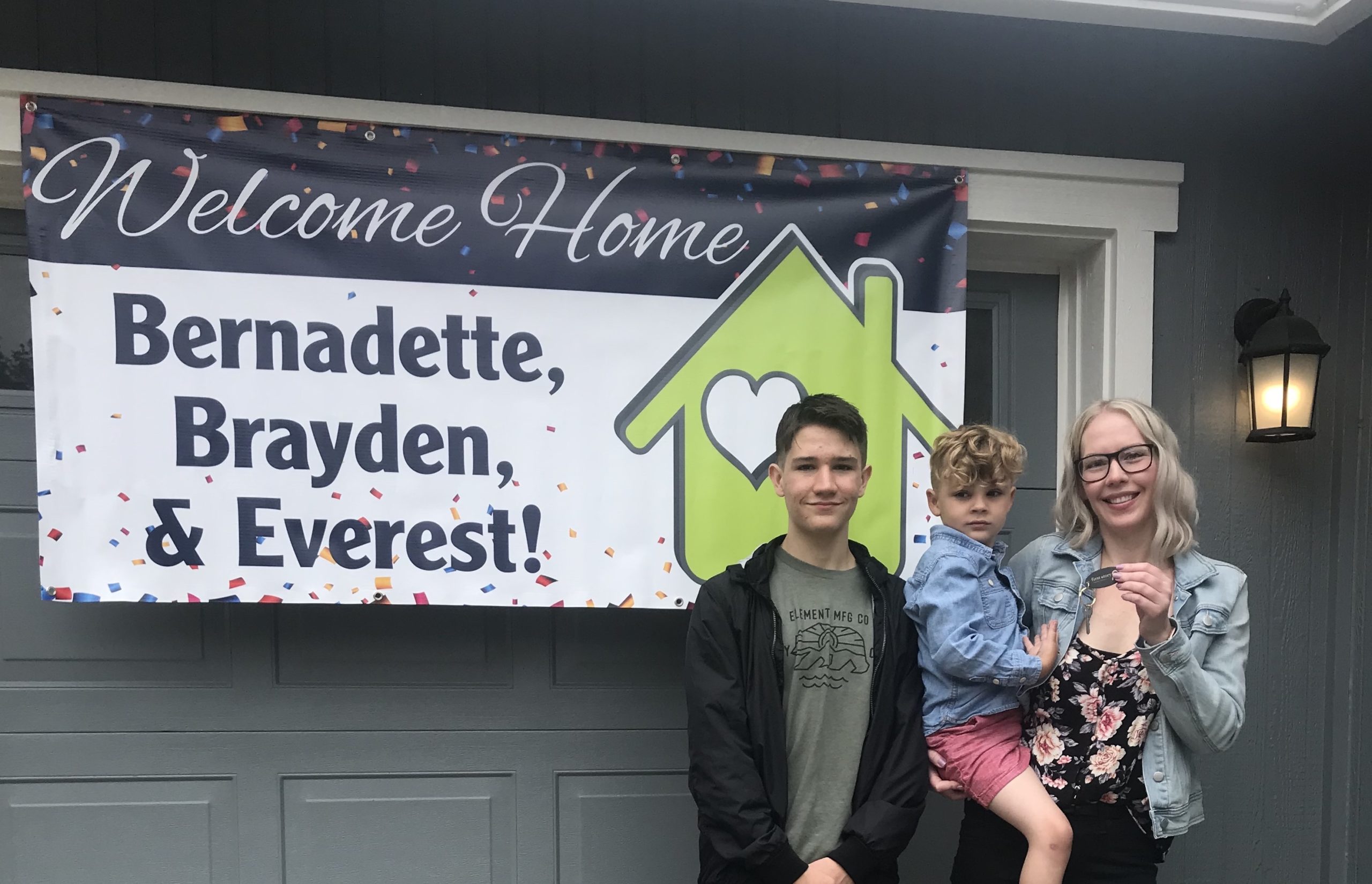 Eugene, OR — It was an exciting week for former Cornerstone resident Bernadette. Thanks to her hard work, and some help from First Story and Hayden Homes, Bernadette is now a homeowner.
Through the First Story loan program, Bernadette sought out the opportunity to own her first home. After an extensive application process that included a personal essay and interview, she was chosen as the most recent recipient of First Story's interest-free loan and a newly renovated house. As a single mom raising two kids, this is a game-changer for Bernadette.
Bernadette continues to inspire us with her growth, hard work, and resilience. We are proud of her accomplishments and happy to see one of our residents gain a new title: homeowner.
Help Bernadette make her house a home! Bernadette is in need of items for lawn care, yard maintenance and gardening. Will you help us raise $500 to purchase tools to help her maintain her beautiful backyard for her boys to play in? Click here to donate!