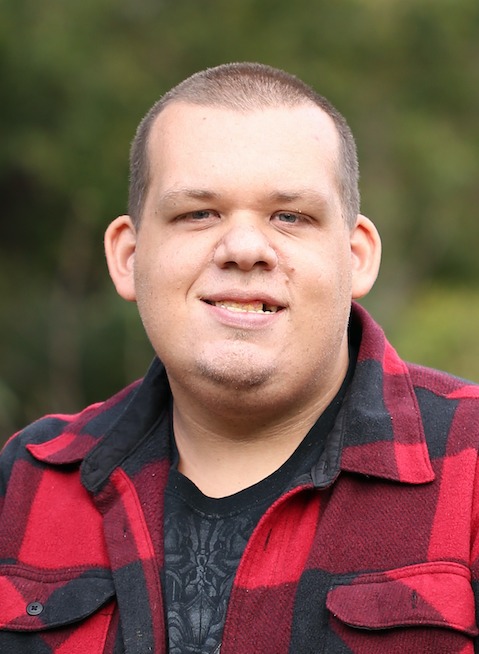 Eugene, OR — Tyson has always had a caring heart and an adventurous spirit. As someone who is living with autism, Tyson is proud that he now lives independently, which has not always been easy. Your support makes it possible for him to enjoy his life, bond with his neighbors and feel a part of the community.
Over the years, Tyson lived with different family members or at shelters, and went through his share of ups and downs. He never felt like he belonged. It took some time, but he was finally able to move into a Cornerstone community. Like many people living with autism, Tyson finds comfort with familiar day-to-day consistency and activities that help him find success and independence. He has finally found a community that makes him feel at home, "I have great neighbors surrounding me, I get along with everyone." Tyson said.
Because Tyson has the resources he needs and saves money each month, he can do the things that make him happiest. "Everything is getting more and more expensive. [Affordable housing] allows me to go camping or eat dinner with my friends and family." A luxury that Tyson didn't have before.
Without your generosity, Tyson might not have had the chance at a welcoming community and a stable home. You are making a difference in his life!
The name and photo have been changed to protect the identity of the person mentioned in this article.