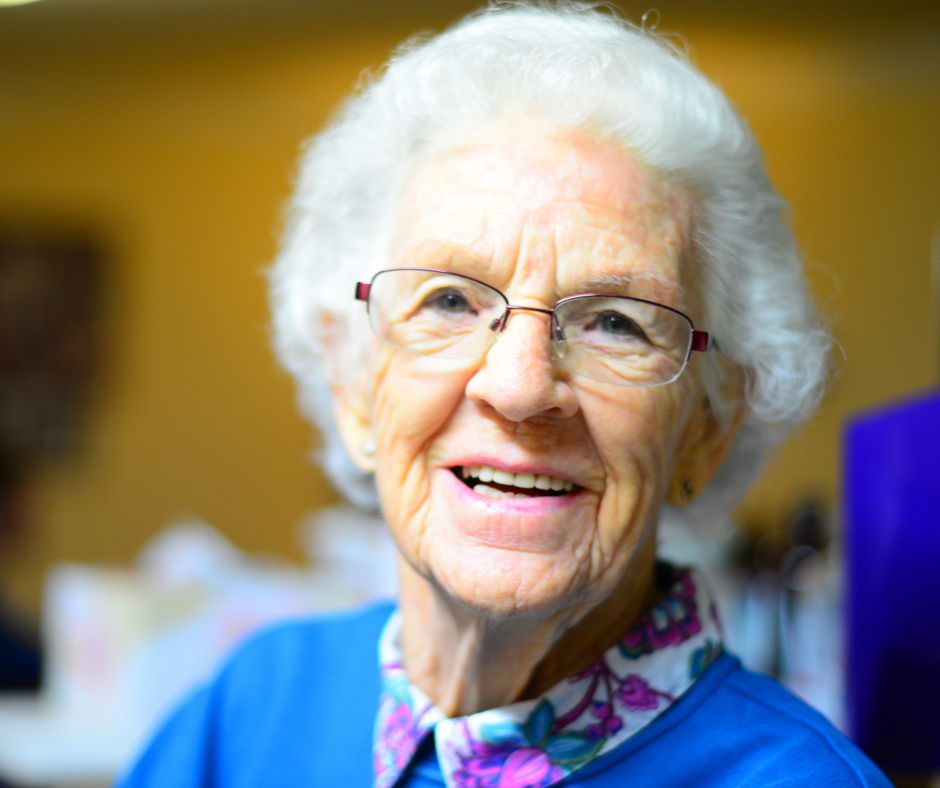 You gave the gift of independence for the holiday season!
Meet Gramma Shirley . . . everyone's grandmother
Can you believe it? Gramma Shirley celebrated her 93rd Christmas in 2019 . . .  and because of your generosity she's living independently at a Cornerstone community.
Just like other grandmothers, she always wants to spoil the ones she loves. Even on her tight budget, she pinches her pennies and collects gifts for other folks in need. As a Senior Helper volunteer, she makes sure seniors like her get the extra help they need.
Gramma Shirley says volunteering and staying active keeps her young!
Not only does she brighten everyone's day, but she gives everybody a reason to be their very best.
Thank you for generously providing stable homes all year long. Without you, Gramma Shirley and friends like her wouldn't have their independence.
Did you know? In Lane County the average senior on social security receives $1,100 per month and the average monthly rent for a one-bedroom apartment is $836.