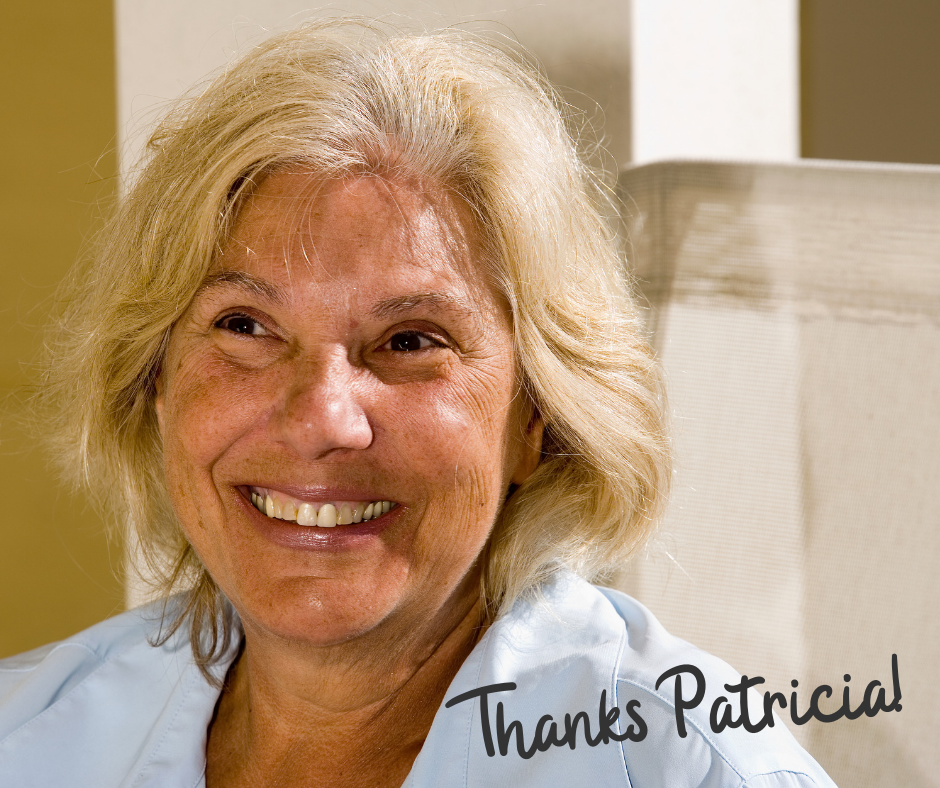 Patricia Was Scared, but Then Something Truly Amazing Happened!
With a big smile across her face, resident-volunteer Patricia* unloads kale into a bin and greets neighbors as they come into the West Town Community Room. When first meeting Patricia, you wouldn't guess that she had been on the verge of being homeless.
Patricia had struggled with unstable housing for many years, but she was proactive, while working as a temporary live-in caregiver, she applied for wait-lists for affordable housing. She was thankful when she received a call from Cornerstone that an apartment was available!
Once Patricia was settled, she looked for ways to get involved with her new community. When a newsletter for Cornerstone's Healthy Homes arrived on her door, she was thrilled to sign up for classes and attend programs.
 "I live alone and it's really important to me to find community in my neighborhood. It would be scary to live alone and not know your neighbors."
It wasn't long before Patricia was encouraged to begin volunteering, "Really it was a no-brainer for me, I knew I wanted to give back and help others build their social capital!" As a regular volunteer, Patricia is an important part of the Extra Helping program, a twice a month food program offered in collaboration with FOOD for Lane County.
Patricia helps unload and set up produce, dairy products and bread for her neighbors. She says, "we like to offer these healthy options, folks couldn't afford a lot of these types of produce. Health is so important." She explains how the program stretches families' food budgets, especially at the end of the month.
Patricia has found that volunteering and being involved in her community has had positive effects on her life in ways she would have never imagined.
Last year Patricia was diagnosed with cancer, at first, she was scared and overwhelmed, but then something truly amazing happened…
Her neighbors began asking how they could help her. She was shocked at the generosity of her community. "Whatever I needed, there was someone there to help." She explains how neighbors offered her rides to the doctor and would drop in to cheer her up during chemo. She even had neighbors that would bring her food.
"It's amazing what being involved with Cornerstone programs has done for me!" She says with a smile.
During treatment Patricia had to take a break from volunteering, but today she is cancer-free and back to doing the work she loves. "It was nice to be able to get back to helping out, I hear all the time that Extra Helping is a life-saver, and it really is."
Programs like Extra Helping are made possible because of passionate community members like you! Just $30 per month enables one household such as Patricia's to participate in ALL Healthy Homes programs.
*Name has been changed to protect privacy.