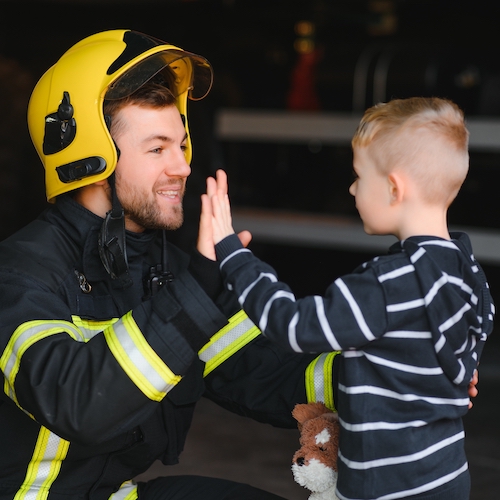 Bend, OR — 2023 is off to a great start for Cornerstone residents who took part in a meet and greet with their local police and firefighters in January. This important gathering helped build new relationships between residents and first responders. Over 40 people attended and jumped right in on activities like playing catch, touring the firetrucks and enjoying a slice of pizza.
Resident Services Coordinator, Victoria said, "One of the best parts was watching the excitement on kids faces as they learned about the police cars and firetrucks"
They say it takes a village, and it's true, we all need the support of the people around us. Resident services events like these are the building blocks needed to create a sense of true community and you make them possible!
Your generous gifts to Cornerstone are paving the way for a brighter future for all. THANK YOU!