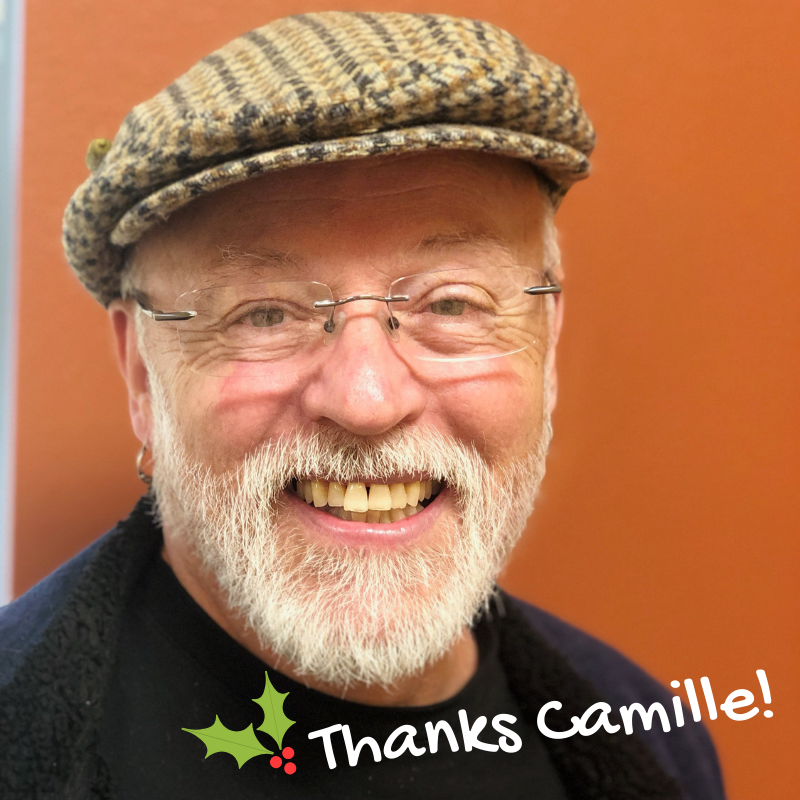 Spreading Holiday Cheer One Centerpiece at a Time
One of the things Camille looks forward to every year is creating holiday centerpieces to brighten the hearts and homes of his neighbors and friends.
Camille worked as a florist for many years before moving to a Cornerstone community. Now he shares his expertise with Cornerstone residents by teaching families how to create their own beautiful holiday centerpieces. Camille says, "I want to bring joy and share what I love."
The pressure of the holiday season can be overwhelming for people with limited incomes. The centerpiece event is a special time that brings people together and makes lasting memories.
The added bonus? Being creative helps to relieve holiday stress!
As participant Marnie placed a few more greens and flowers in just the right place she said, "We look forward to this every year," and then chuckled, "even Mike 'the unsociable one' came down and had a good time. It was a fun family night!"
Thanks to a generous donation from Pamela and Trisha at Thurston Flower Shop, residents had fresh greenery and flowers to build beautiful holiday centerpieces! Year after year, this free family friendly event has become a popular holiday tradition with Cornerstone residents.
Cornerstone's Healthy Homes strives to help residents build relationships and make important connections with neighbors. Thank you, Camille, for sharing your talent and time to make a difference in our community. Creating these gorgeous centerpieces gives neighbors a wonderful way to meet new friends and strengthen family ties along the way.