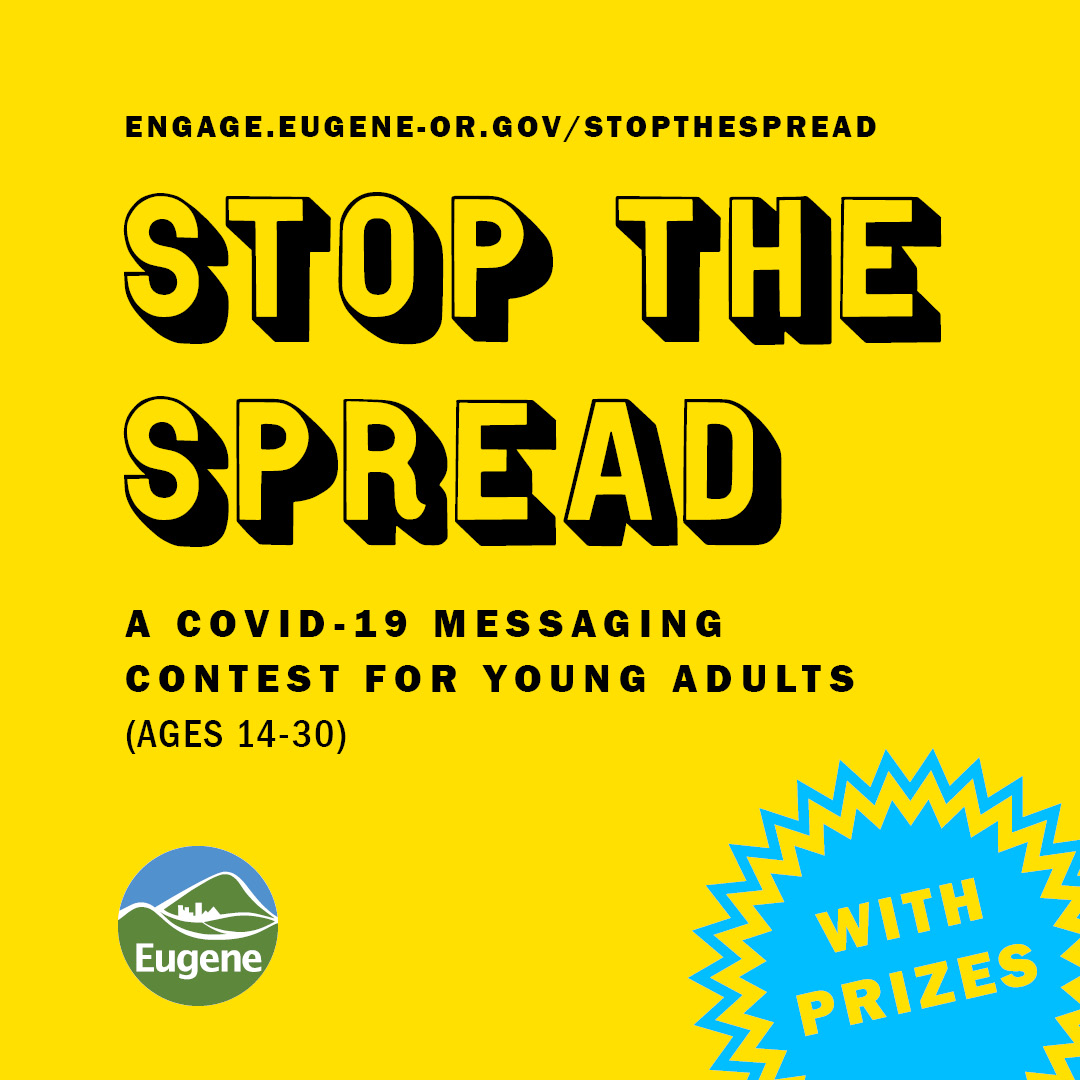 Are you creative? Enter to win a $500 prize from the City of Eugene!
Eugene, OR.– The City of Eugene is reaching out to young adults in our community for help to get the word out about Covid-19. They are asking people ages 14-30 to submit visual or video content for their "Stop the Spread" community  message contest.
They are asking the visual submissions to be graphic design or illustrative and that the video content is no longer than 30-seconds. More importantly they want the submissions to emphasize critical health information such as"
Wearing a face covering–indoor and outside when you can't maintain 6 feet of space. It's a statewide requirement.
Watch your distance–stay 6-feet apart from those outside your household and limit your gathering size.
Wash you hands–with soap and water for 20 seconds throughout the day.
Wait it out–stay home if you are sick.
"With winter coming and case numbers continuing to rise, it is ore important than ever to share best practices that stop the spread of Covid-19," says Chief Chris Heppel, Incident Commander of the City of Eugene's Emergency Operation Center.
The contest opened Monday, October 26th and all submissions must be received by Friday, November 6 at 11:59 am.
For contest rules, instructions on how to submit your entry and more visit their website.