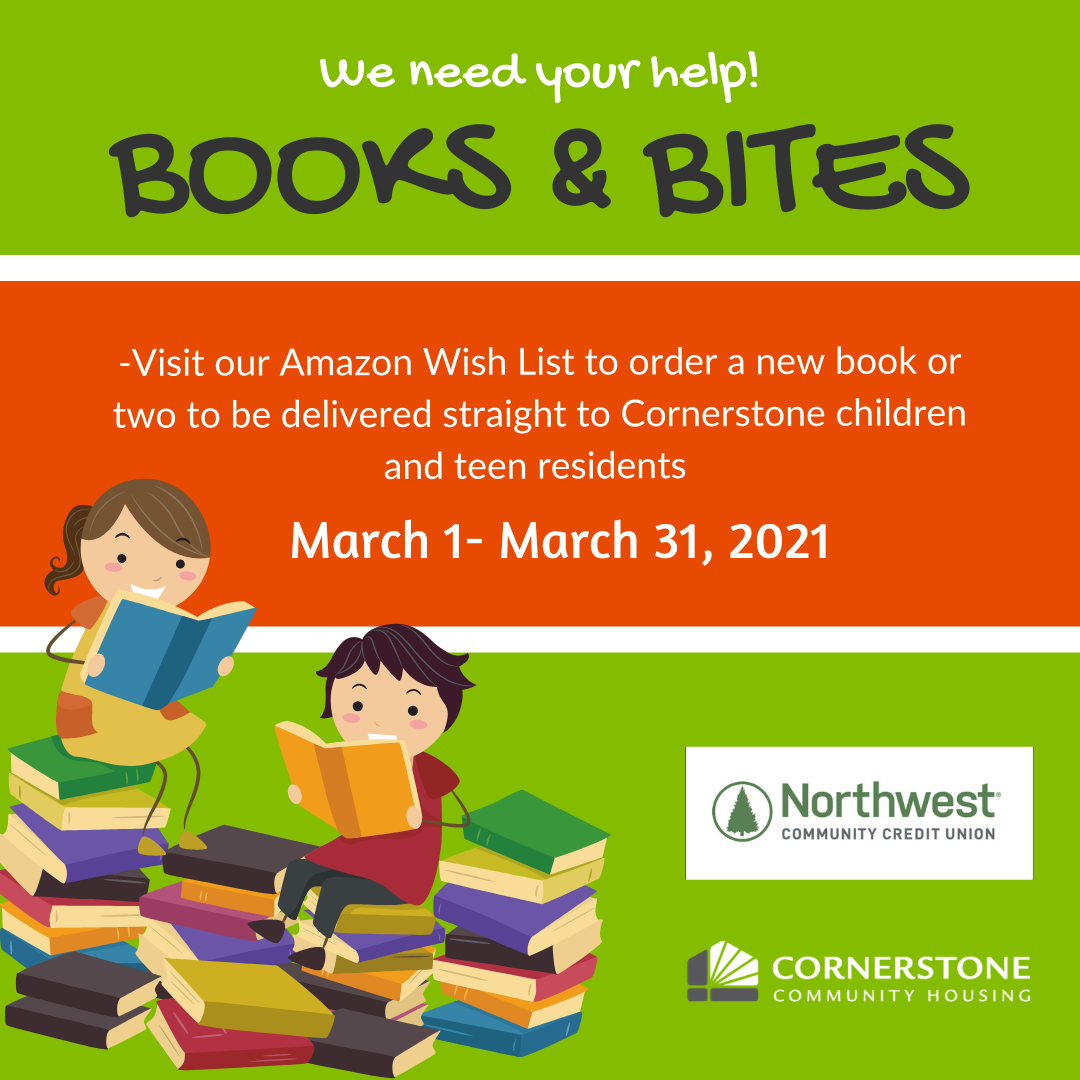 Eugene, OR — Did you know that according to the National Center for Education Statistics, nearly two-thirds of low-income American families do not own any books for their children? We're changing that with our Books and Bites program, a fun way to get books and healthy snacks into the hands of our most precious residents. Thanks to a partnership with Northwest Community Credit Union, during the month of March you can ensure kids and teens have access to books they will love to read.
We've made it easy for you to help! 
Visit our Amazon Wish List to find books ranging from early readers to teens.
Choose a book or two (or more).
Don't forget to confirm the shipping address is selected as Cornerstone Community Housing.
With your support we hope to deliver over 1,000 books and healthy snacks to children and teens.  We'll be collecting books throughout March and we can't wait to see them pour in, so please don't wait to order.
Thank you for your incredible support of Cornerstone kids!