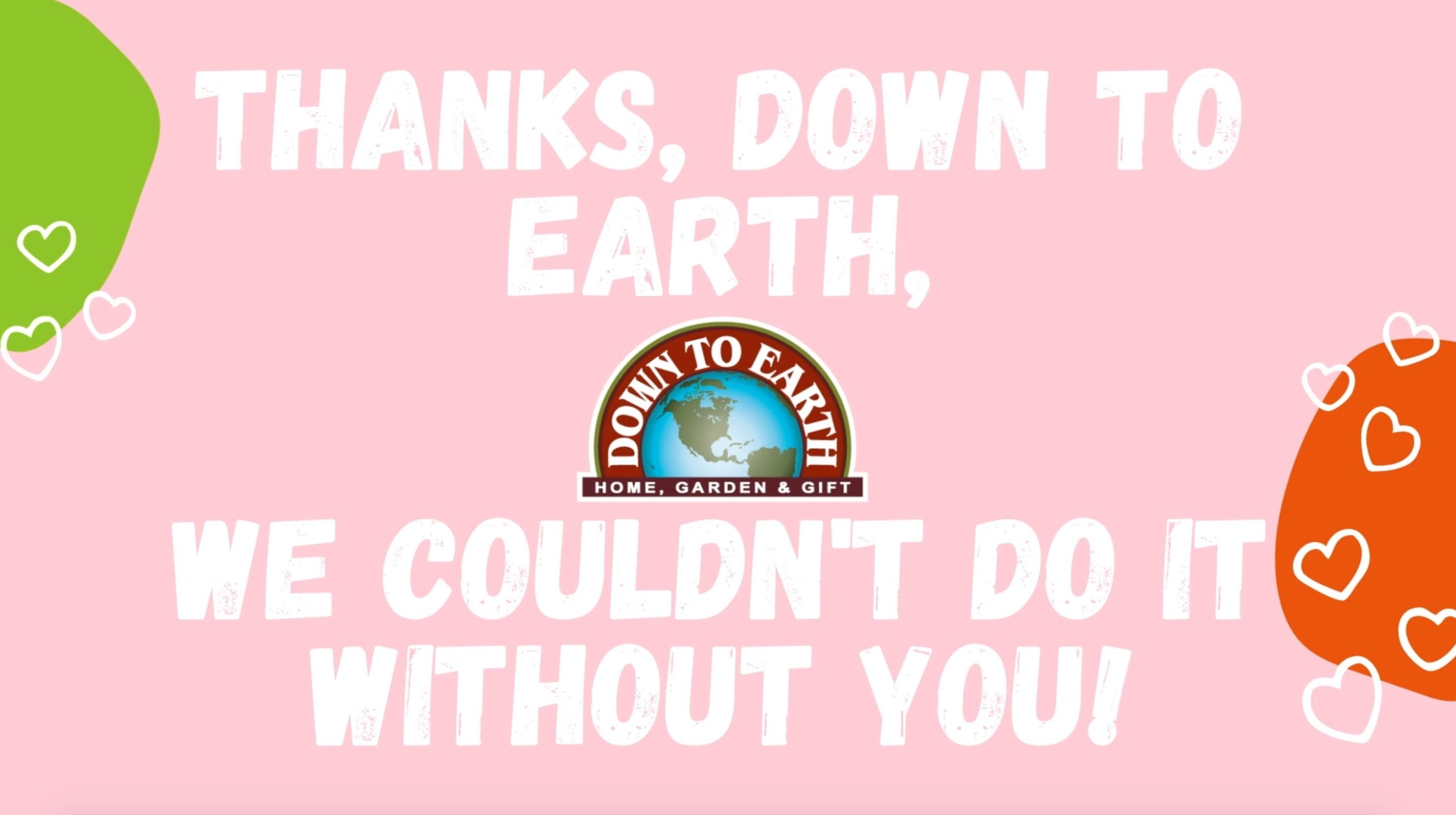 Down to Earth – Housing Hero 2021
Eugene, OR– Roses are red, violets are blue. Thank you Down to Earth, we couldn't do it without you!
Please help us celebrate Down to Earth Home, Garden and Gift as our first Housing Hero of 2021!
Over the holiday season, Down to Earth hosted a donation drive to directly support Cornerstone Community Housing. Thanks to their help, and to you, our wonderful community members, we were able to raise over $9,500. The money raised will help families find stable homes and offer programs to support healthy living for all residents.