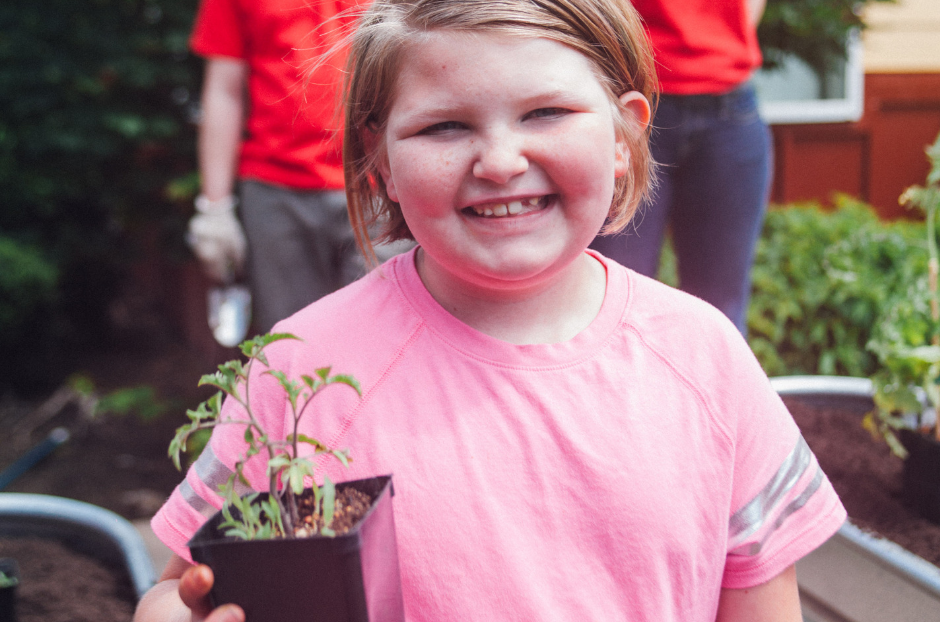 You're Helping Kids [and Gardens] Thrive!
Kylie's Smile Says It All
Kylie is an energetic 8-year-old who loves to sing, ride her bike, and play with her friends.
One more thing she loves . . . gardening and Active Kids!*
This summer she participated in a garden party to refresh the garden beds where she lives at her Cornerstone community.
The new gardens provided Kylie with fresh peppers, cucumbers, tomatoes, and strawberries all summer long. Not only that . . . Kylie has learned the basics of what it takes to grow her own healthy food.
With generous support from friends like you and volunteers from Eugene Active 20/30 Club, the new gardens gave Kylie access to fun, healthy activities AND nutritious fresh produce.
* Active Kids offers after school and summer activities that encourage positive behavior, academic success, recycling and caring for the community, and nutrition and wellness education. Activities are designed to provide building blocks that support positive youth development.