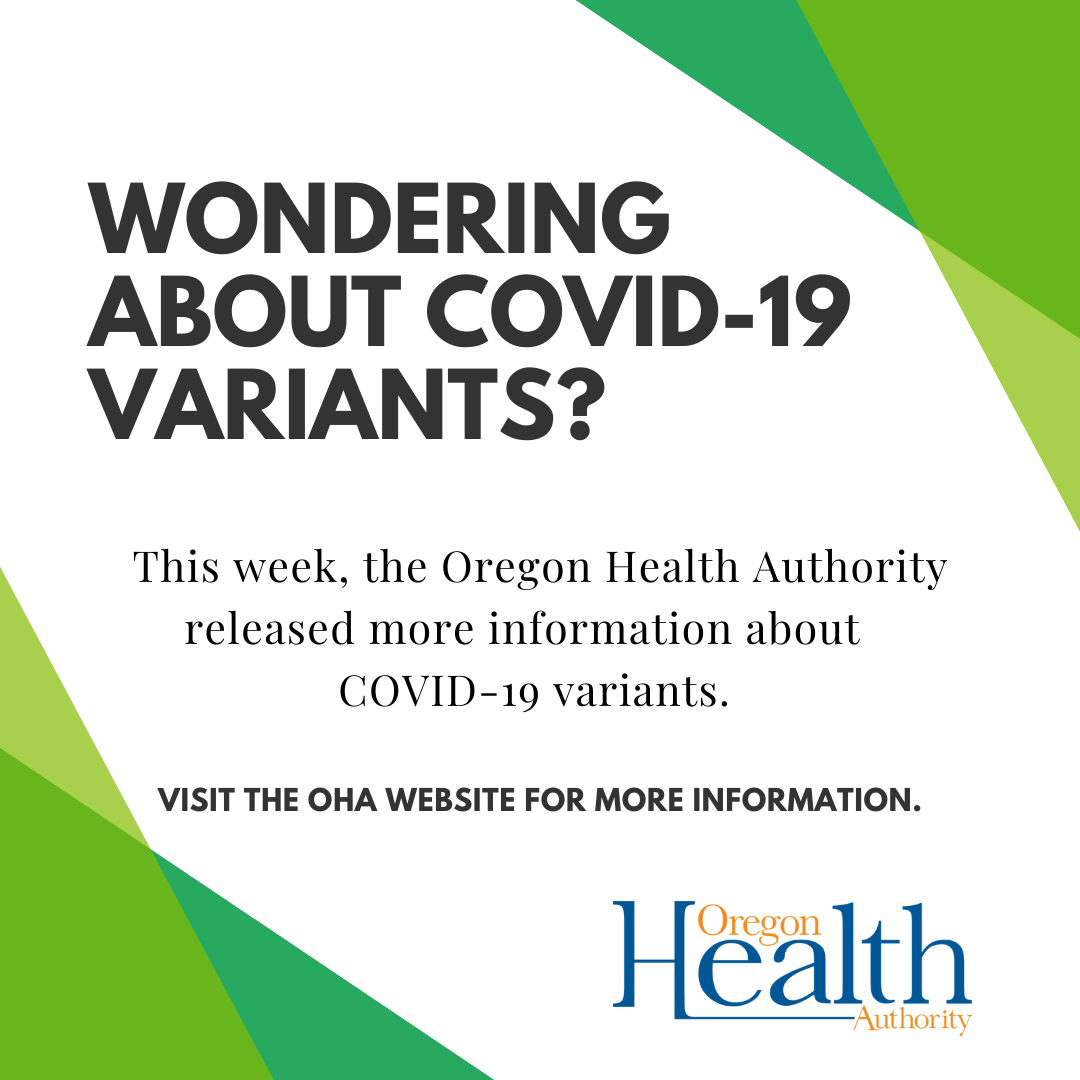 Wondering About COVID-19 variants?
This week, the Oregon Health Authority released more information regarding COVID-19 variants.
Here are some key takeaways:
A COVID-19 variant is a form of the virus which has mutated over time.
There are two types of COVID-19 variants: variants of concern and variants of interest.
Scientists monitor how the COVID-19 virus changes to understand how these changes affect characteristics of the virus such as how easily the virus spreads or how many severe infections it causes.
CDC and OHA considers the existing vaccines as highly effective against severe illness and death caused by all variants of COVID-19.
Both agencies are closely monitoring five variants of concern and five variants of interest.
For more information and resources regarding COVID-19, visit the Oregon Health Authority website.