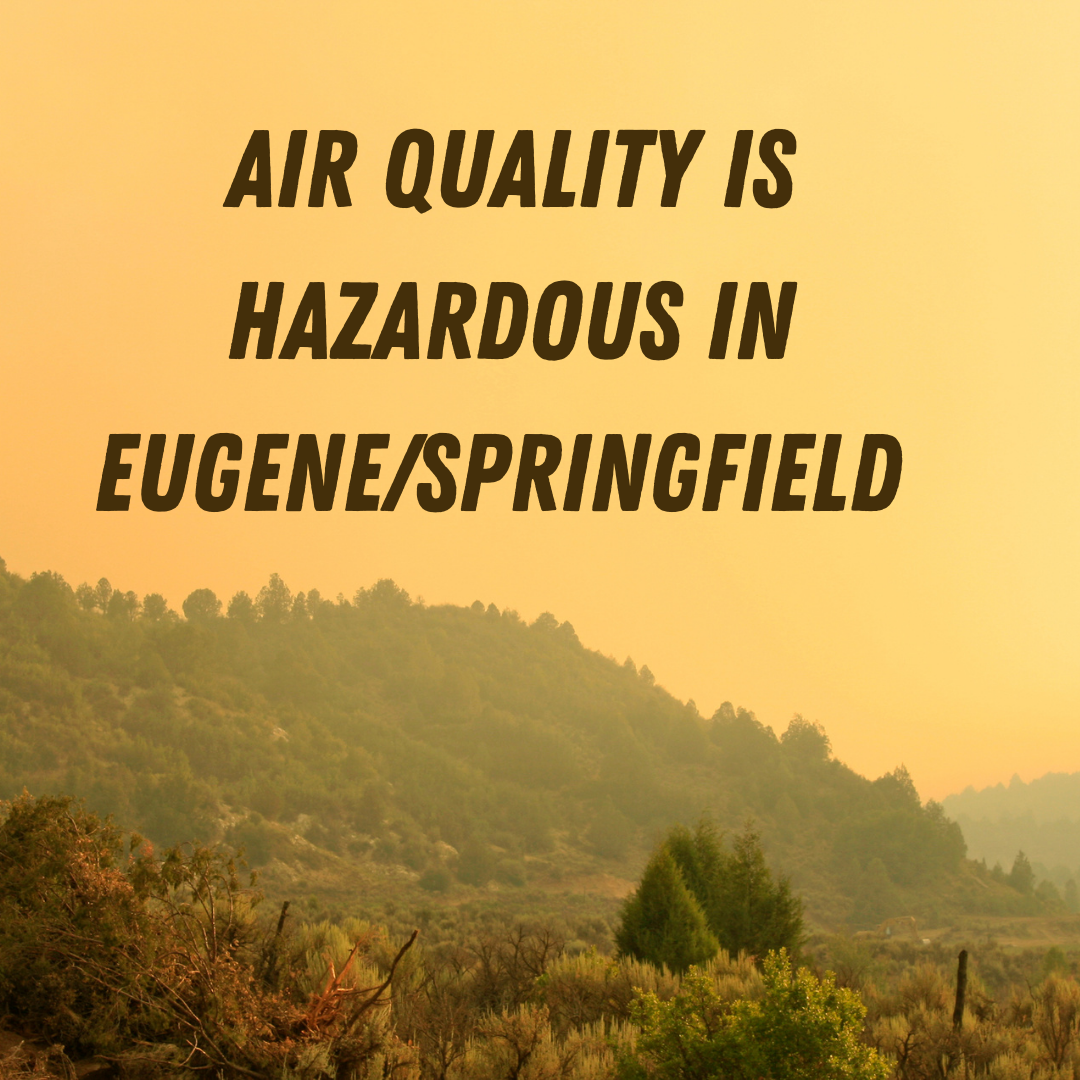 Tips to Stay Safe in Wildfire Smoke
According to the Lane Regional Air Protection Agency (LRAPA), Eugene's Air Quality Index is currently at Hazardous. This means there are pollutants in the air that may cause symptoms like eye, nose and throat irritation. These fine particles (PM2.5) may be inhaled into our lungs, causing health concerns. Young children, pregnant women, those older than 65, and people with heart disease or respiratory conditions are most at risk.
Here are some tips to help keep you and your families safe from the wildfire smoke:
Limit your exposure to the smoke. Stay indoors whenever possible and keep doors and windows closed. Avoid outdoor activity as much as possible.
When driving, keep windows closed and the air conditioning set to recirculate.
Use high-efficiency particulate air (HEPA) filters in your home. These can be installed in your indoor heating, cooling or air purification systems.
Air purifiers may be hard to come by in our area right now due to high demand. Below is a video on how to make your own filter fan.
Stay hydrated. Drinking plenty of water can help reduce symptoms caused by the smoke such as a sore throat or coughing.
If necessary, speak to your healthcare provider. Those with pre-existing conditions are vulnerable and may need to seek medical advice.
         To stay updated on the most current information about Eugene's air quality, visit LRAPA's website.