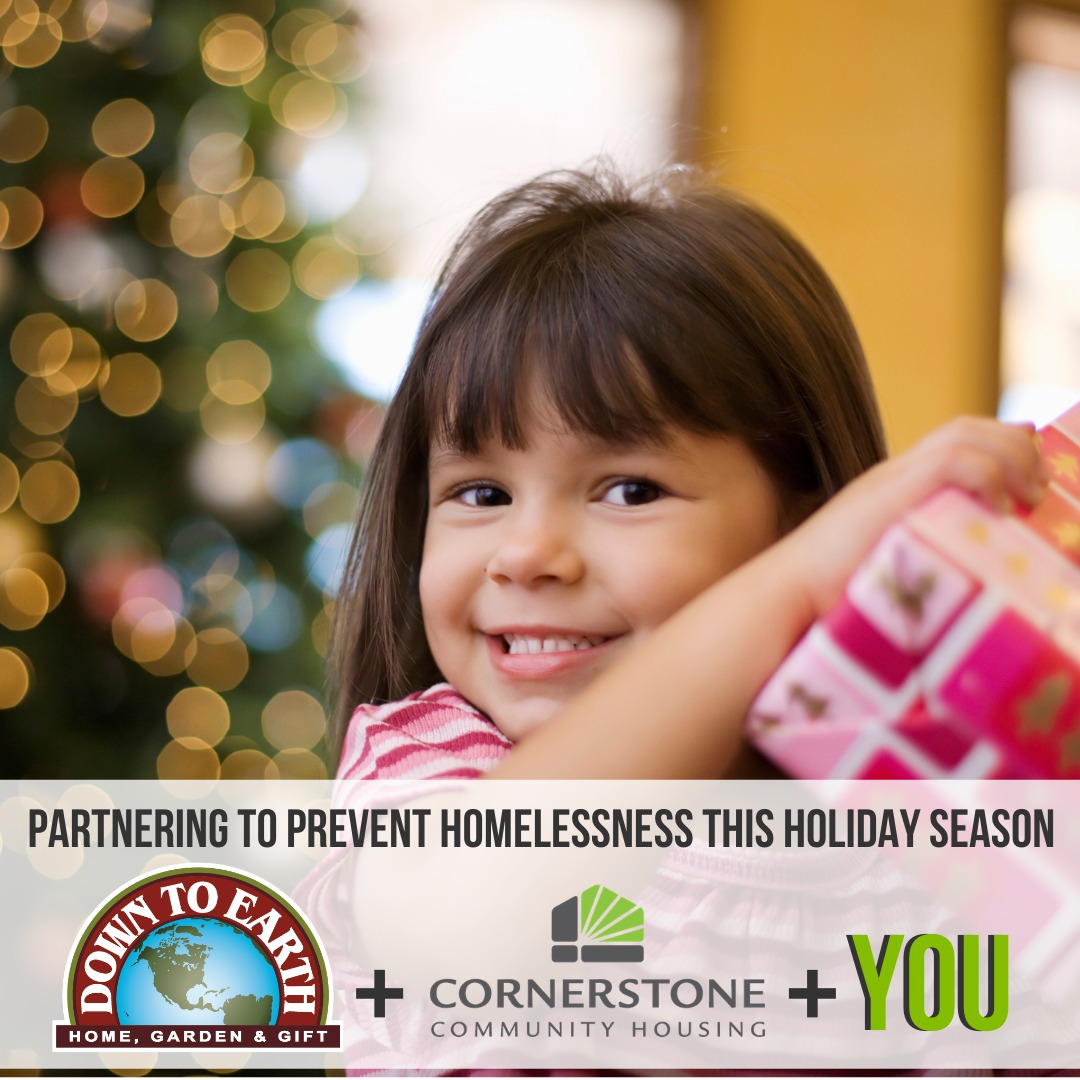 Support Small Business and Cornerstone this Holiday Season
Eugene, OR.– If you haven't been to Down to Earth in downtown Eugene, you are missing out. One foot in the door and you are immediately in a treasure trove of original, hand made, one of a kind items for your home and garden. It's an especially magical place during the holidays. In their nursery, they have a wide selection of beautiful Christmas trees, wreaths and potted poinsettias. But even more heart warming, is their partnership with Cornerstone to raise money for low income families during the holiday season.
"We really enjoy partnering with Cornerstone because they provide affordable housing, they provide outreach programs for at-risk youth which is especially important during the pandemic and it keeps kids engaged," said Holly Dundon, Nursery Supervisor, Down to Earth.
This is the third year we have partnered with Down to Earth on this point of sale fundraiser. Last year they helped raise over $8,000 dollars for families in need during the holidays. With every purchase, you can donate directly to Cornerstone. Their fundraiser runs through December 31st. If you can't make it to their store in person, you can also donate on their website here.