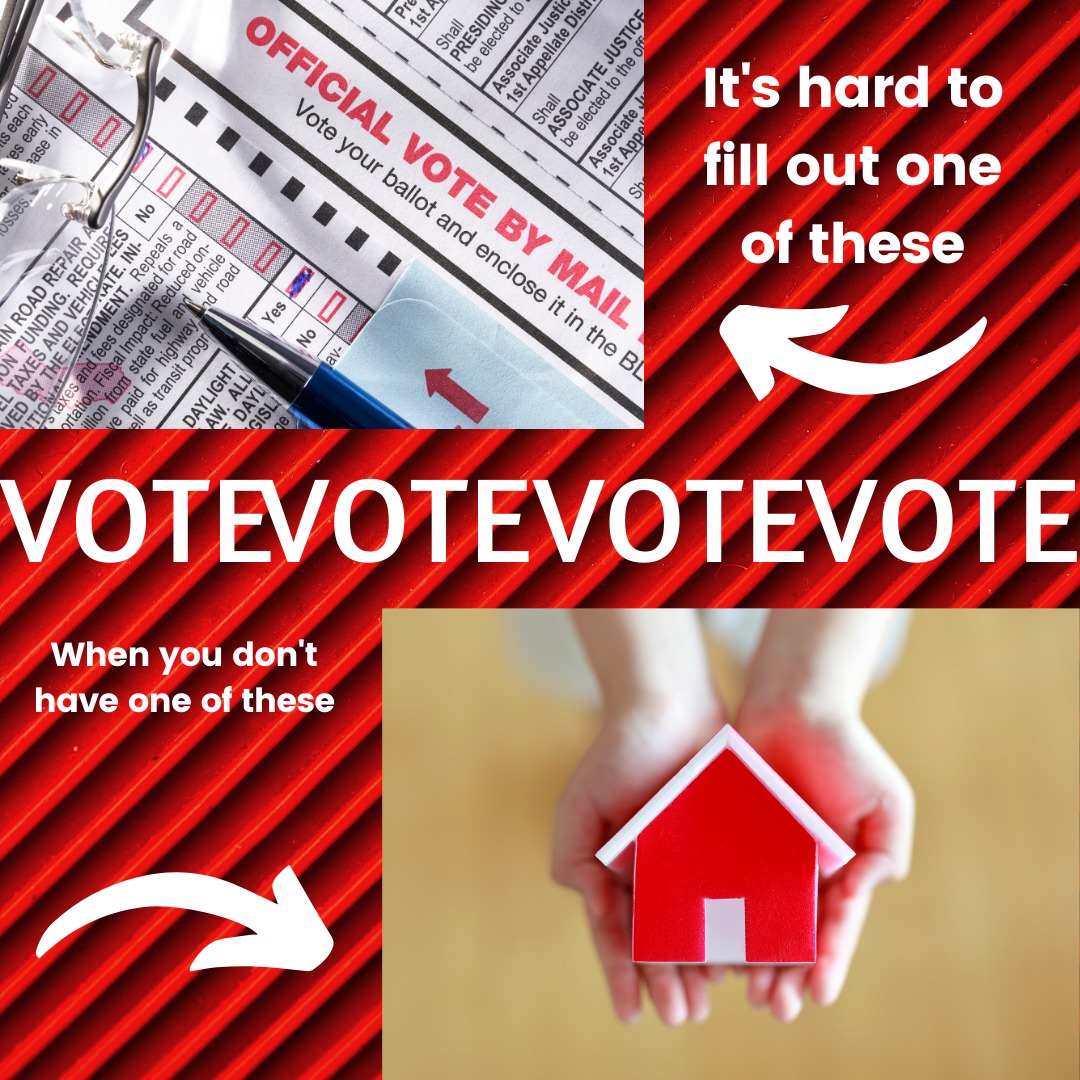 Stable Homes Help Voting Rates
Eugene, OR– 2020 has been a packed year. First a global pandemic, then devastating wildfires in our region and now a Presidential Election. The deadline to register to vote, October 13th, already came and went. Now folks all over Oregon are receiving their ballots in the mail. Despite recent controversy, Oregon has been voting by mail since 1993.
Did you know as few as 1 in 10 homeless people vote in elections?
Unhoused people have the right to vote in all 50 states. Oregonians DO have to provide a residential address when they register to vote but they can also list their address as "any definable location in the county that describes their physical location." That can include a park, motorhome or a shelter. In some states, that is also after they provide documentation that they have lived at that location for at least 30 days. For many homeless people, providing the proper documentation is an insurmountable feat.
Statistics show voter turnout is consistently low among homeless and low-income voters. In 2016 only 48% of lowest income voters cast a ballot as opposed to 86% of the highest income.
In 2019, there were over 2,000 people who were homeless in Lane County. Without enough affordable housing in our area, many of our citizens aren't getting to cast their ballots. Please, donate today and help their voices be heard.