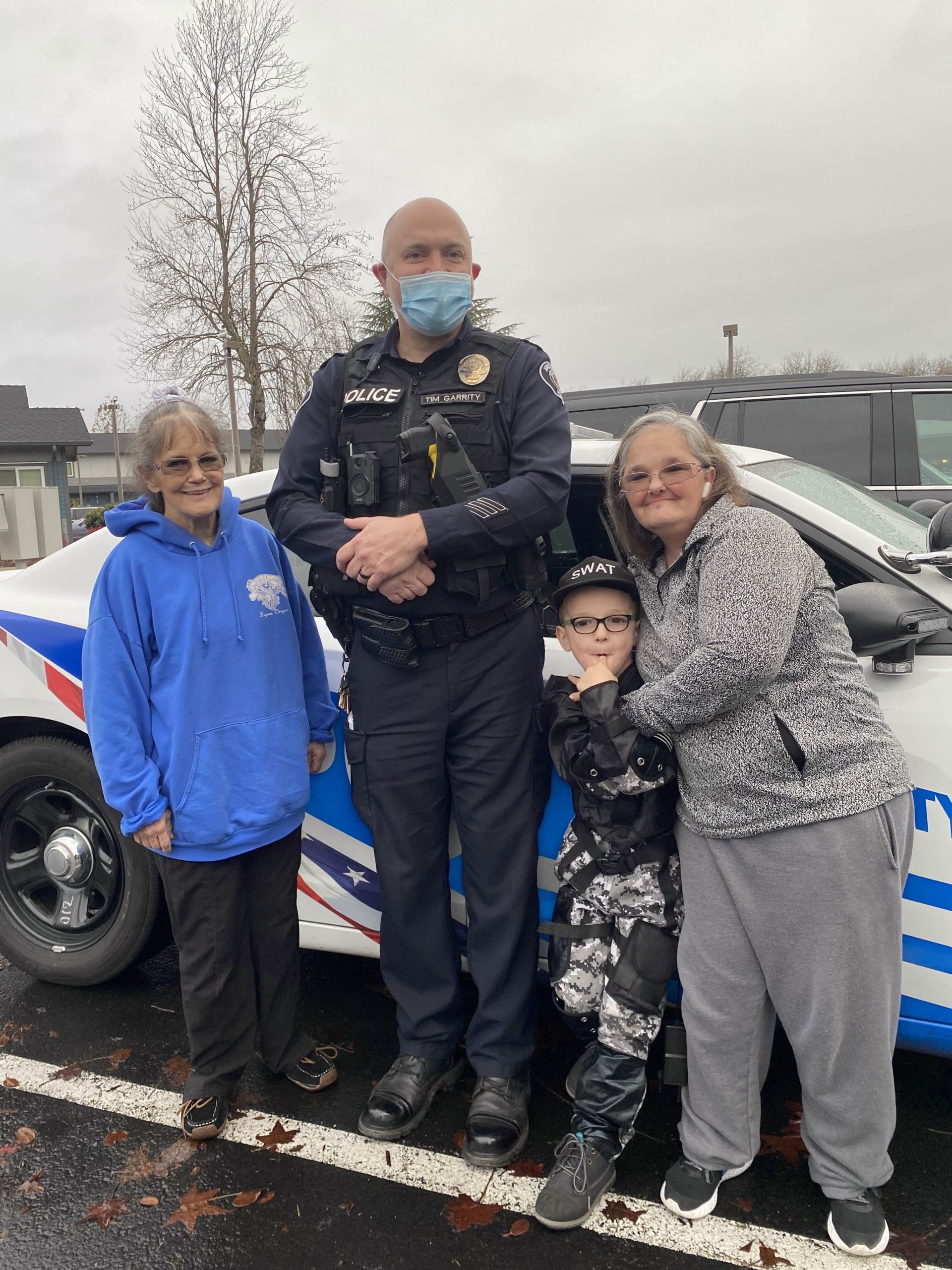 Seven Year Old Timothy's Christmas Wish Came True
Eugene, OR.– Seven year old Timothy wants to be a police officer when he grows up. It's been a tough year for him, like so many. He's autistic and struggles to learn from home during Covid-19. With the help of his mother and grandmother, he's getting through it. His mom wanted to set up a special surprise for Timothy this Christmas and Officer Tim Garrity from the Junction City Police Department stepped in to help.
Timothy was surprised at the door by Officer Garrity who brought police legos. He was able to get a sticker badge, learn about Officer Garrity's duty belt, the gadgets in his patrol car and even got to take a ride with the lights and siren on.
Even the simplest act of kindness can ignite a child's imagination and passion. Thank to Officer Garrity for making Timothy's Christmas extra special this year. And thanks to YOU for your support. Generosity from people like you help make these magic moments possible.