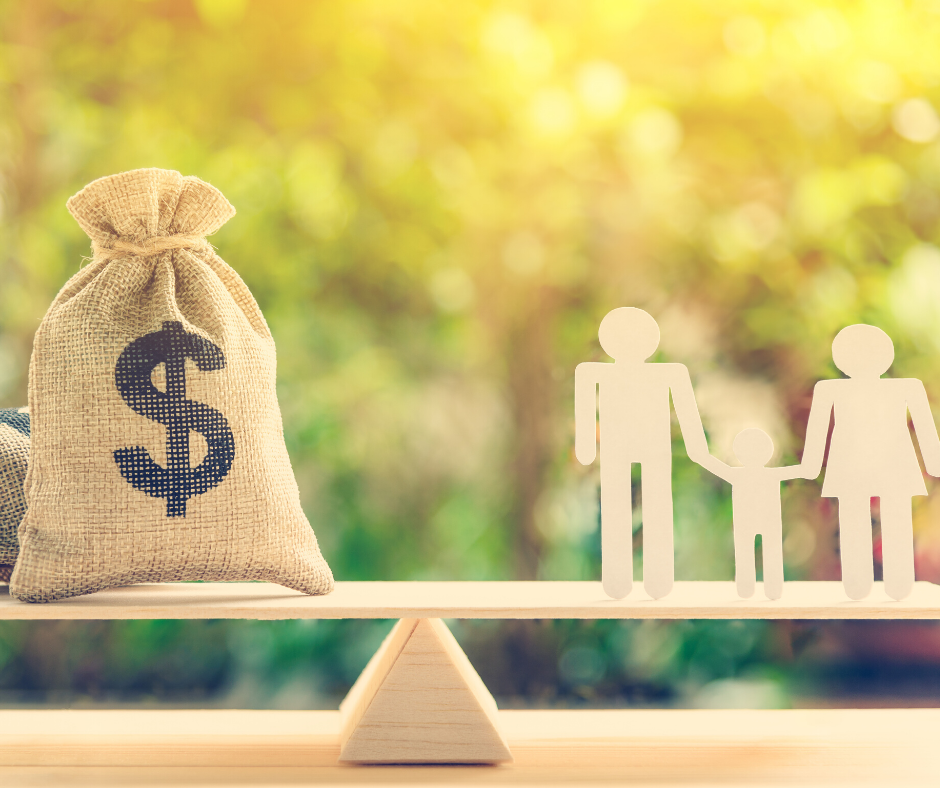 New report: "11 million households in U.S. cannot afford rent"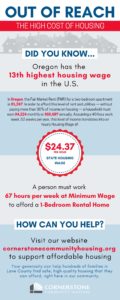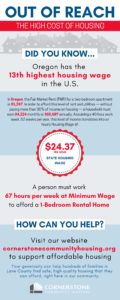 Did you know that 11 million households in the United States have extremely low incomes and cannot afford rent?
The National Low Income Housing Coalition (NILHC) just released its report, "Out of Reach 2020: The High Cost of Living." The report covers the disparity between a household's earned wages and the price of rental housing across the nation.
Can you believe there isn't a single state in the U.S. where a full-time, minimum-wage worker can afford a modest two-bedroom rental home? Or that a full-time minimum-wage workers cannot afford modest one-bedroom apartments in 95% of U.S. counties? Well, it's true. In fact, Oregon has the 13th highest housing wage in the United States. At minimum wage, an Oregonian actually needs to work 67 hours each week in order to afford a 1-bedroom rental home. With 62,345 renter households in Lane County alone, the shortage of affordable housing options is a serious issue.
We are trying to bridge that gap and provide high quality, affordable housing in our community. We believe everyone has the right to live in a safe and healthy home. If these statistics are shocking to you, there is a way you can help today. Hit the donate button and help us continue to serve our working families here in Lane County.