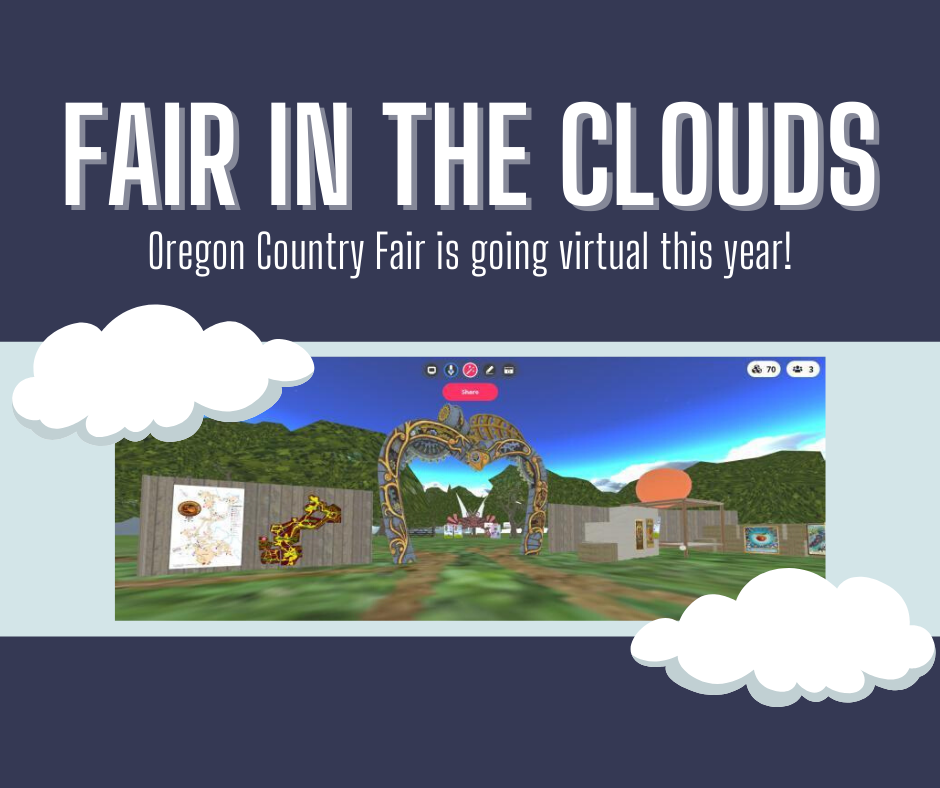 It's virtually fun for the whole family!
Like so many parents right now, it can be a struggle to keep your family entertained during Covid-19. Why not take a trip to the Oregon Country Fair, virtually?
The "Fair in the Clouds" 3D experience is free and will take place July 10 – July 12. Visitors will be able to create an avatar to walk through a virtual recreation of the fair. People will also be able to interact and talk with each other, making it a great way for kids who miss their friends to hang out. You'll be able to wander the forest's winding paths and still experience the whimsical nature of the fair.
There will also be vendor and craft booths along the way, a great opportunity for parents to relax and shop. With live music performances and the ability to interact with other avatars, the Fair in the Clouds is a fun way for families to experience the fair while still being safe.