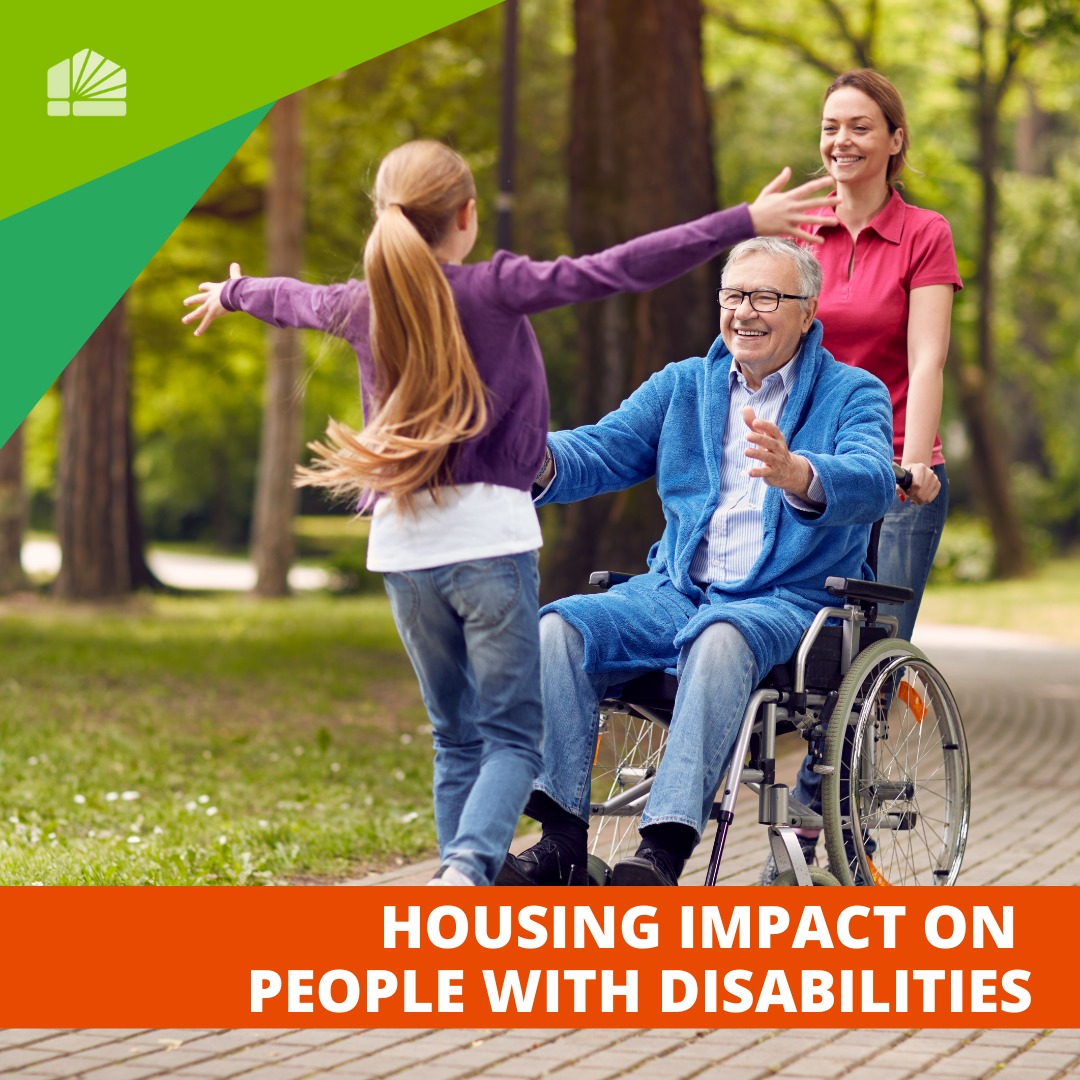 Housing Impact on People with Disabilities
Eugene, OR — Did you know that 3.69 million households have members with a disability and likely qualify for rental assistance but don't receive it?
The Public and Affordable Housing Research Corporation (PAHRC) released a report focused on the impact of housing on people with disabilities. The report discusses the housing challenges they may face, such as affordability and accessibility.
The most recent data suggests that 9.28 million people with disabilities and 7.47 million households with members who have a disability are considered low-income. Without an increase in affordable housing options, an estimated 3.69 million households will not receive the rental assistance they need. The affordable housing shortage severely affects non-elderly adults with disabilitieswho rely on Supplemental Security Income (SSI). In Oregon, a person with a disability receiving SSI needs to pay 136% of their monthly income to rent a one-bedroom unit.
Housing options must also be accessible for people with disabilities. According to the PAHRC's report, nearly a quarter of households living in publicly supported homes have a household member who uses a mobility device. So, homes should include features that support people with mobility difficulties, such as extra-wide doorways or reachable countertops.
Additionally, individuals with intellectual and developmental disabilities (IDD) have limited independent housing options. Those who wish to live independently have limited choices due to the affordability crisis and competing demand. Research from Econorthwest discovered that an estimated 24,000 adults with IDD face housing security in the Pacific Northwest. The study calls for better integration of housing with services that maximize their well-being.
People with disabilities are met with challenges that leave them at an increased risk for homelessness. Cornerstone is actively working to meet their housing needs by providing homes and partnering with organizations offering well-rounded support services.