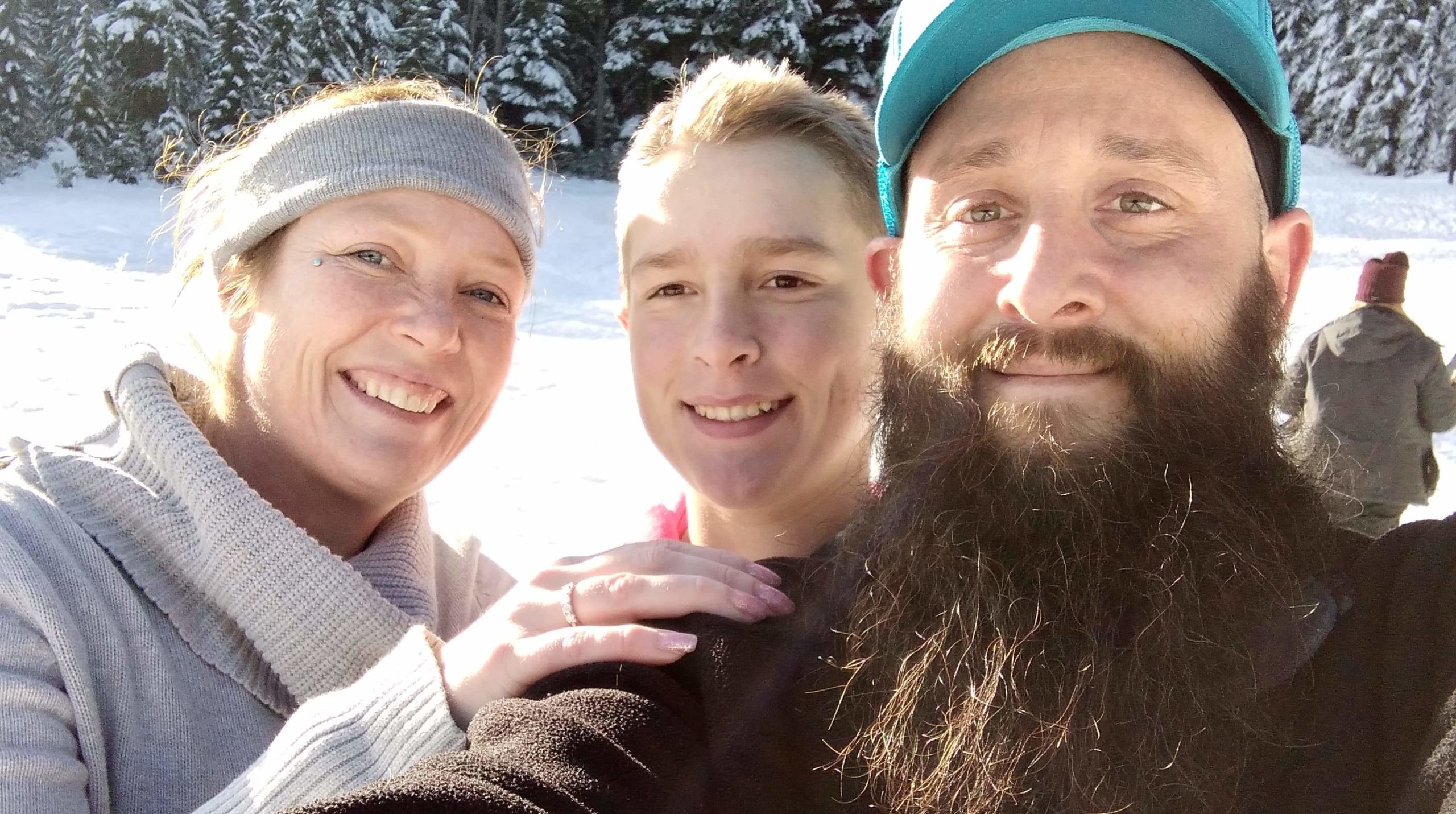 Happy Holidays from the Zimmerman Family
Eugene, OR.– Covid has brought challenges on many families this year. Recently when we caught up with the Zimmerman family who shared their struggles this year. Daniel was laid off from his job as a delivery driver and Kendra, who works in the service industry, has been out of work as well. But that hasn't changed their dedication to providing a stable home for their kids. They both say they've been spending their days helping their three kids Alex (11), Kylie (10) and Nick (12) with their distance learning.
They have been especially looking forward to Christmas, trying to continue as many traditions as possible, including getting their own Christmas tree in the forest. Like many, they also love all of the food and music during the Holiday season.
In the past year, they've been able to get through tough times by utilizing our supplemental food and kid programs. All three of their kids take part in the Homework Star program where they get incentives for completed assignments. They've also had food delivered to their door throughout the year.
It's because of the generosity of our supporters that we can continue to offer our Healthy Homes programs and support families like the Zimmermans. We love to see families thrive. From all of us at Cornerstone, Merry Christmas.