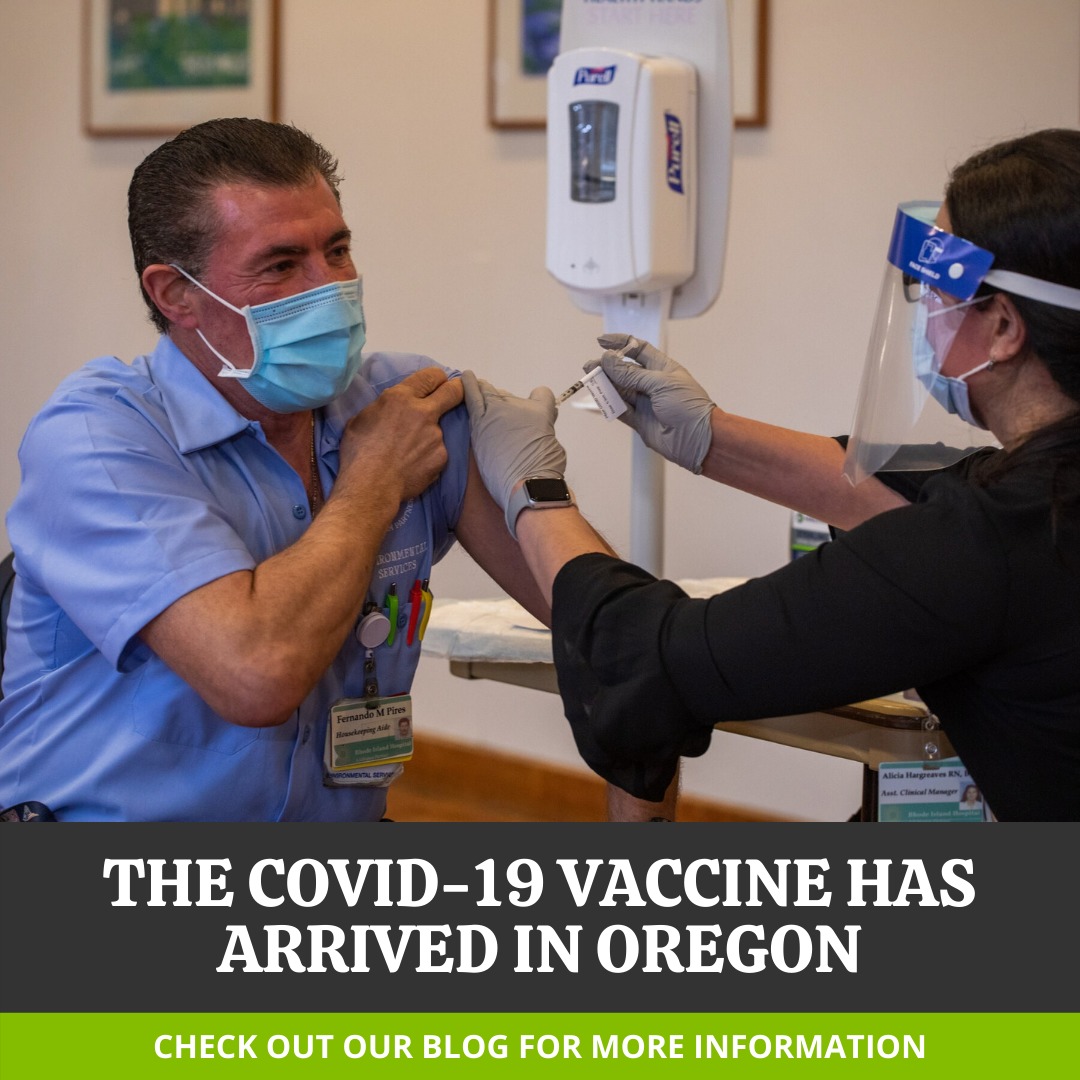 Covid Vaccine Arrives in Oregon, What Do You Need to Know?
Eugene, OR.– The day have finally come. A Covid vaccine is being distributed to states across the U.S. In fact, Governor Brown announced the Covid Vaccine has arrived in Oregon. Many residents who live in affordable housing are seniors who are especially at-risk. Here's what we know right now:
How does the COVID-19 vaccine work?
The vaccine developed by Pfizer and BioNTech is an mRNA vaccine authorized for emergency use by the U.S. Food and Drug Administration. According to the CDC, mRNA vaccines contain material from the virus that causes COVID-19 that gives our cells instructions for how to make a harmless protein that is unique to the virus. After our cells make copies of the protein, they destroy the genetic material from the vaccine. Our bodies recognize that the protein should not be there and build T-lymphocytes and B-lymphocytes that will remember how to fight the virus that causes COVID-19 if we are infected in the future. Most of the COVID-19 vaccines require more than one shot – a second dose a few weeks later is necessary to get the most protection.
Is the COVID-19 vaccine safe?
Receiving the vaccine will not give you COVID-19. According to the Center for Disease Control, safety is a top priority and the U.S. vaccine safety system ensures that all vaccines are as safe as possible. CDC has also developed a new tool called "v-safe." With this smartphone app, people who have received the vaccine will receive reminders about their second vaccine dose and report any side effects. This tool will help the CDC rapidly detect any safety issues with the COVID-19 vaccine.
Who will be receiving the vaccine?
According to the Oregon Health Authority, frontline healthcare workers will be first in line to receive the vaccine. Those at highest risk of direct exposure to COVID-19 in their work – hospital employees, emergency medical services personnel, long-term care facility employees and residents – will receive the first doses. Essential workers, people with underlying health conditions and those older than 65 are next in line, according to Oregon Health Authority's equity-focused Vaccine Advisory Committee. The general population isn't expected to be eligible for vaccination until sometime in spring 2021.
For more information about the COVID-19 vaccine, visit Oregon's COVID-19 information website.