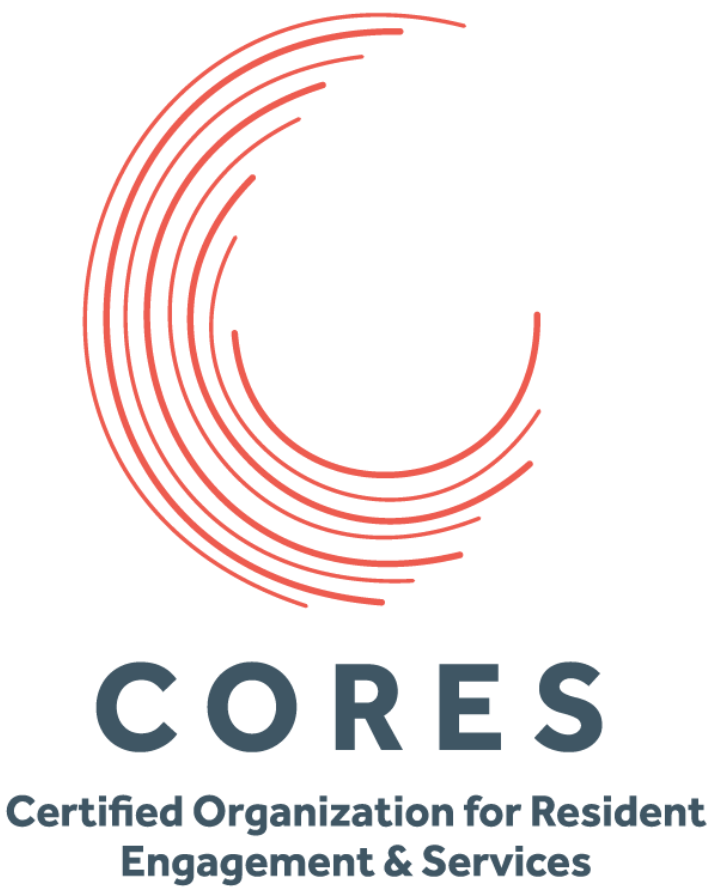 Cornerstone is now CORES Certified
Eugene, OR, April 6, 2023  — Cornerstone Community Housing is now a CORES certified organization.
Following an extensive application process, Cornerstone, and its resident services program, "Healthy Homes," is proud to be the newest organization to receive a CORES certification. The Certified Organization for Resident Engagement & Services (CORES) recognizes owners that have developed a robust commitment, capacity, and competency in providing resident services coordination in affordable rental homes.
"The CORES Certification recognizes organizations with a proven track record of providing quality resident services coordination in affordable rental housing. Achieving CORES Certification signals an organization's commitment to the highest standards for resident services, a deep commitment to resident health and well-being, and data-informed operations and decision making." – https://coresonline.org/certification
Cornerstone is one of only 52 organizations nationwide to be awarded this certification. After demonstrating a commitment to quality services, Cornerstone was approved by the CORES Advisory Committee consisting of practitioners, funders, intermediaries, trainers, and consultants with expertise in resident services, affordable housing, and the social determinants of health.
Moving forward, Cornerstone will continue to deliver its residents the high-quality services that meet the CORES standard leading to greater resident health outcomes and opportunities for the benefit of each individual and the community as a whole.