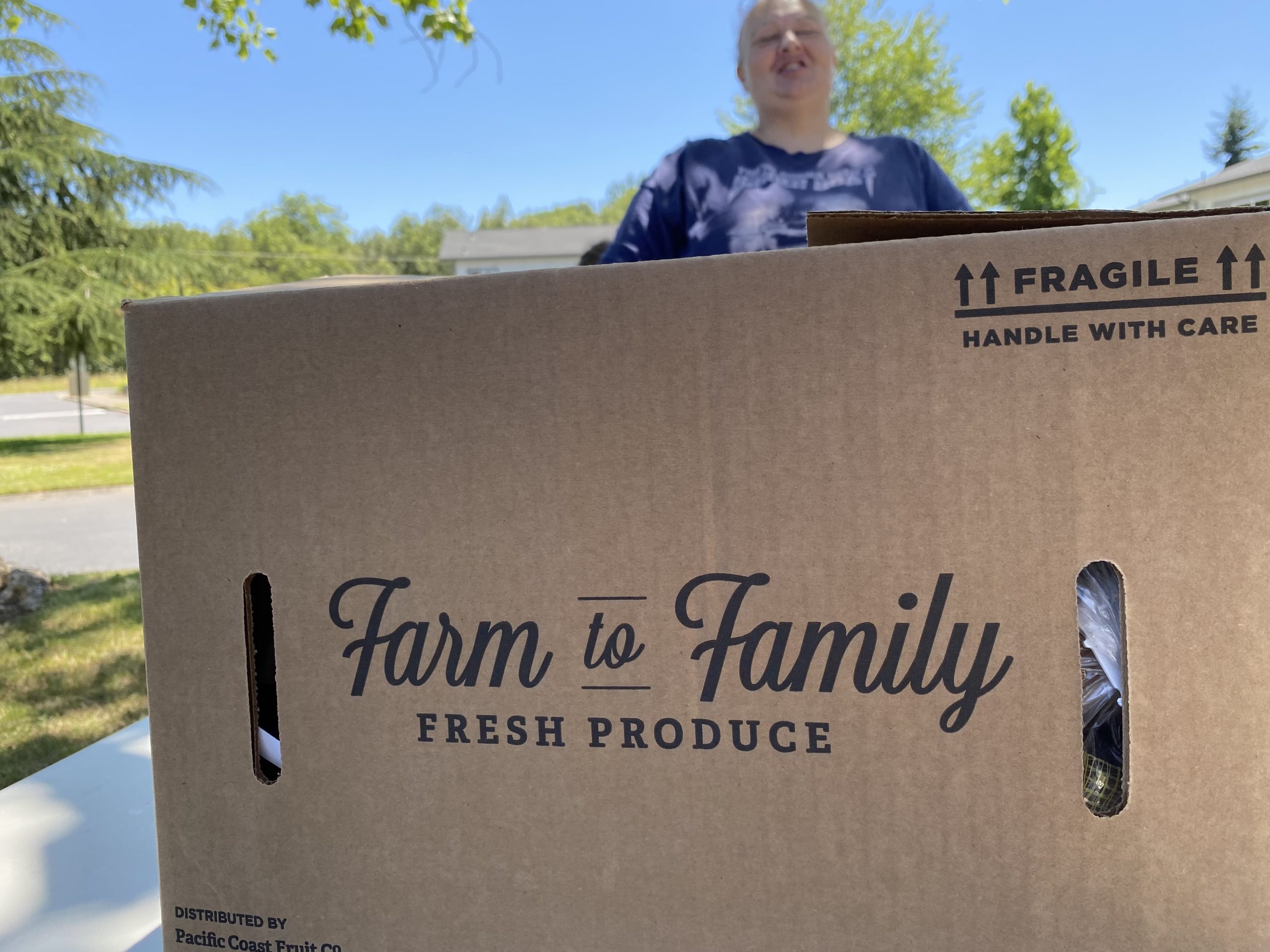 Connecting Families to Healthy Food during Covid-19
We are thrilled to bring back our Extra Helping Program! Due to Covid-19 we hit pause for the past several months. Now–with masks and social distancing, we are now able to connect in person. For families and residents on a fixed income, getting enough nutritious food can be tough. Together with our partner Food for Lane County we are connecting people with healthy meals.
"A lot of our families are in need and it's really sometimes challenging to get to the grocery store with especially with having littles and mask requirements."–Guinevere Garcia, Program Manager.
Guinevere has been running Extra Helping for the past eight years. It's offered once a month at all Cornerstone properties.  Usually the program is set up "market-style" for the residents to choose what fresh produce, dairy and meat they need. For the past several months Resident Service Coordinators have been delivering food bags directly to the doors of  residents who need it.
"Food for Lane County has a new program they're accessing called Farm to Family. It's a great initiative where farmers are able to directly feed families in need."–Guinevere Garcia, Program Manager.
According to Feeding America, Covid-19 is having a major impact on low-income families. Many low-wage jobs cannot be performed at home. Therefore those employees have either been laid off or are at risk of exposing themselves or their families to the virus. Right now 41 million Americans are without a job. Feeding America projects more than 54 million people may face hunger because of the Coronavirus.
With Covid-19 is showing no signs of slowing down. Now, more than ever, we need your help to continue connecting low-income families and individuals to nutritious food. If you would like to help, click here to donate today!