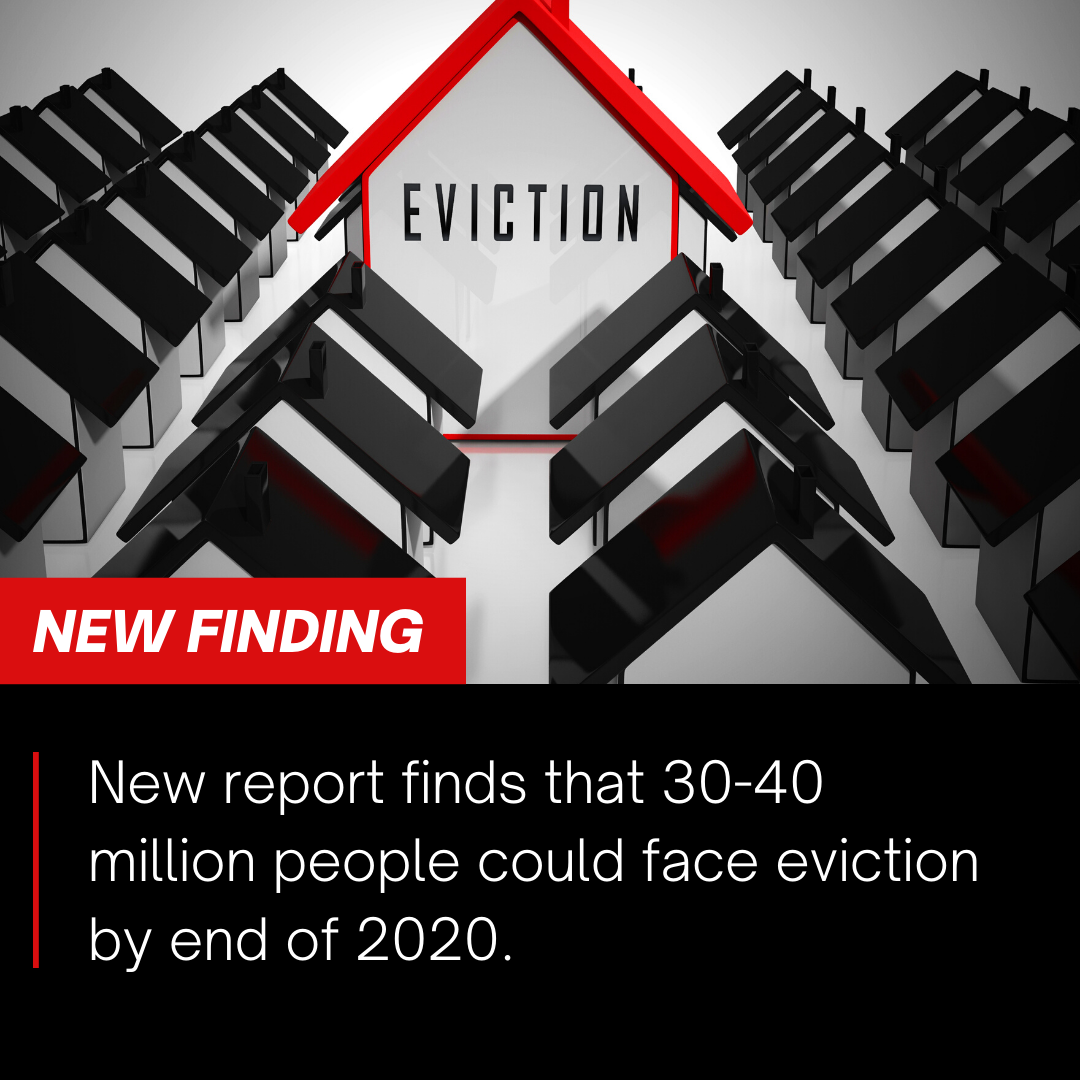 30-40 Million People in America at Risk for Eviction
Did you know that by the end of 2020, an estimated 30-40 million people in America may be facing eviction?
A new report, The Eviction Crisis, studied how the COVID-19 pandemic has exacerbated housing insecurity in America.
The report pulls together existing research related to the COVID-19 housing crisis such as eviction filings and unemployment data. Using this information, the article paints a distressing picture of the growing risk of eviction across the nation. It estimates that 30-40 million people in America may face eviction by the end of 2020.
According to a recent U.S. Census Bureau Household Pulse Survey, evictions are already on the rise. Eighteen percent of renters were unable to pay July's rent on time and 33% of renters have slight or no confidence that they can pay August rent on time.
Cornerstone addresses these issues by  providing high quality, affordable housing in our community. We also provide essential services to our residents such as access to groceries and parental support during these trying times. If you want to help, hit the donate button today. Your contribution helps us continue to serve our working families here in Lane County.