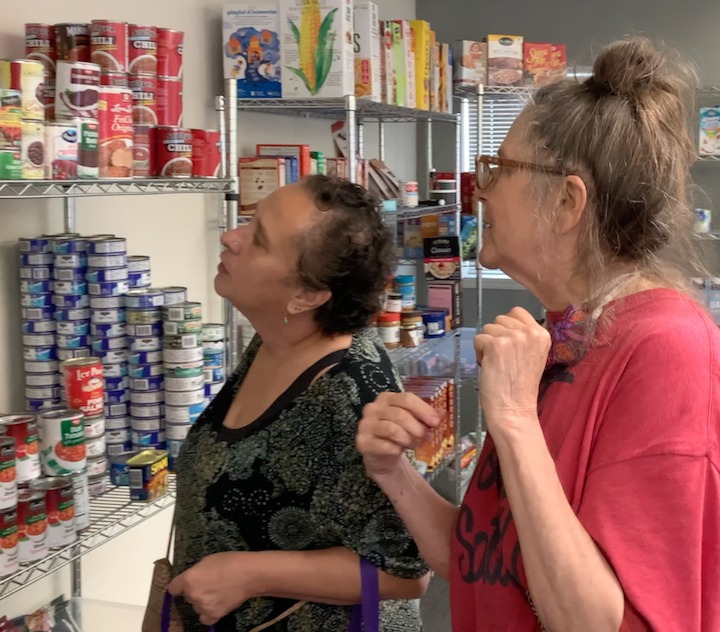 Eugene, OR — One of the biggest challenges for folks struggling to make ends meet is access to food. To ensure that no one goes hungry, we've added an on-site food pantry to one of our communities. The on-site location makes it easy for residents to grab what they need for any meal and for those without their own car, the proximity is a huge bonus. There is a wide variety of options, included fresh veggies, canned items, frozen foods, baby formula and snacks for children, toilet paper and more all for free.
Resident Sarah said, "I appreciate Cornerstone going the extra mile to bring the pantry on-site. I can't drive so it makes it easy for me to walk downstairs and access food without finding a ride to the grocery store."
The new food pantry is just one way your support makes a difference to seniors, people with disabilities, and families. Thank you!