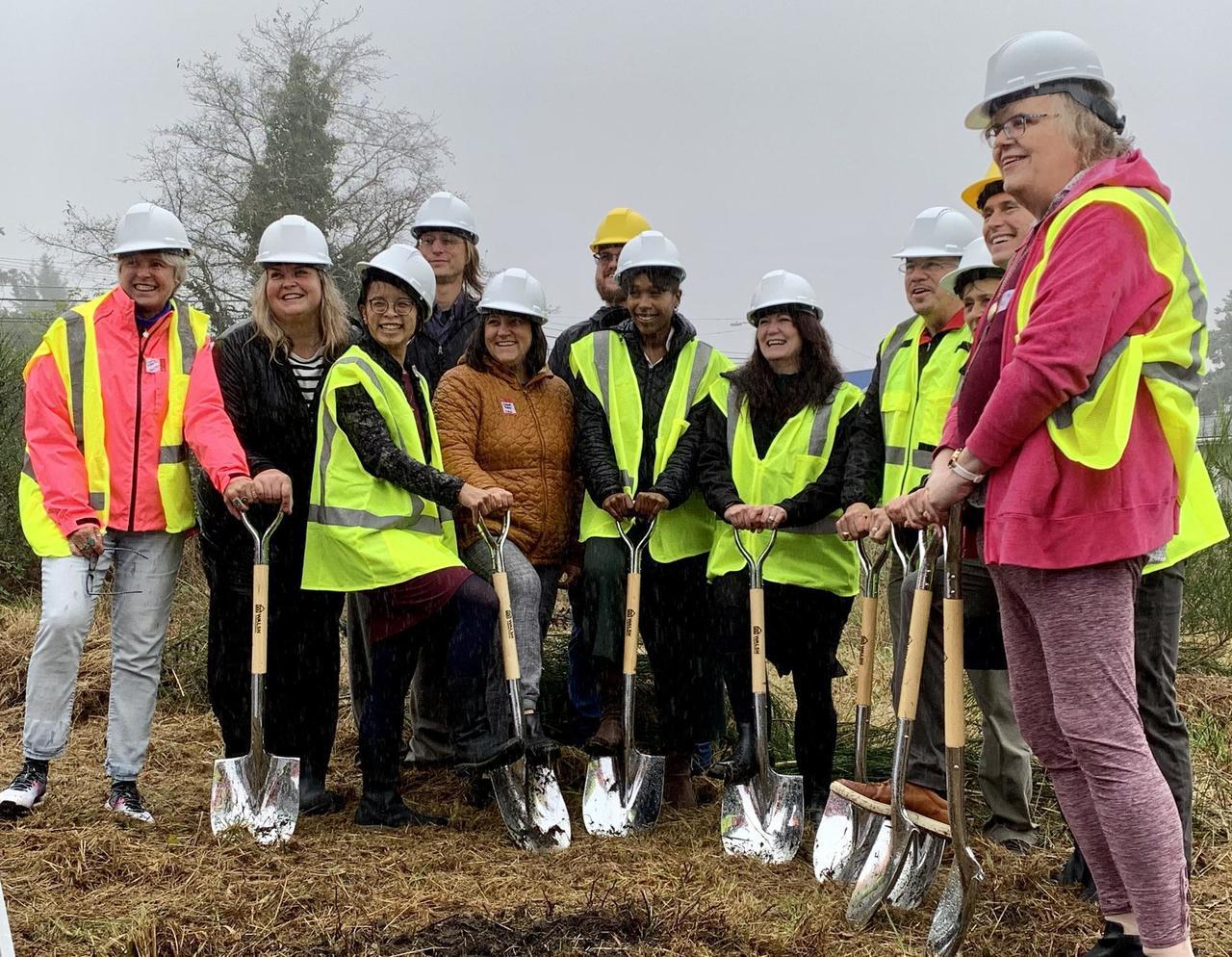 New Affordable Housing in Lincoln City!
Lincoln City, OR — "Cornerstone Community Housing is thrilled to be working with Stewardship Development and our other partners to serve the Lincoln City community," said Darcy Phillips, executive director of Cornerstone Community Housing. "This exciting new development will be a fantastic addition and provide much-needed affordable housing for many years to come."
Echo Mountain Fire survivors and Lincoln City residents will have a much-needed affordable apartment community in early 2024 with the groundbreaking of Wecoma Place.
Stewardship Development, Housing Authority of Lincoln County (HALC), Cornerstone Community Housing, and Oregon Housing and Community Services (OHCS) celebrated today with other partners including Umpqua Bank, National Equity Fund (NEF), OTAK, and Walsh Construction.
Wecoma Place—located at 2133 NE 29 Ave. in Lincoln City—is a 44-apartment community that will provide 100% affordable housing. The complex will consist of one- and two-bedroom units at 60% and 30% area median income. The site at NE 29 and Hwy 101 is in a prime location, close to public transportation, freeways, schools, and several shopping centers. The four-story building includes a vibrant community space, an elevator, a community courtyard with raised garden beds, and onsite parking. Units include energy efficient appliances and fixtures.
Residents will also benefit from culturally responsive services and outreach provided by Cornerstone Community Housing as well as supportive services from Community Services Consortium.
Media Contacts:
Amanda Perkins, Stewardship Development, [email protected]
Delia Hernández, OHCS, [email protected]