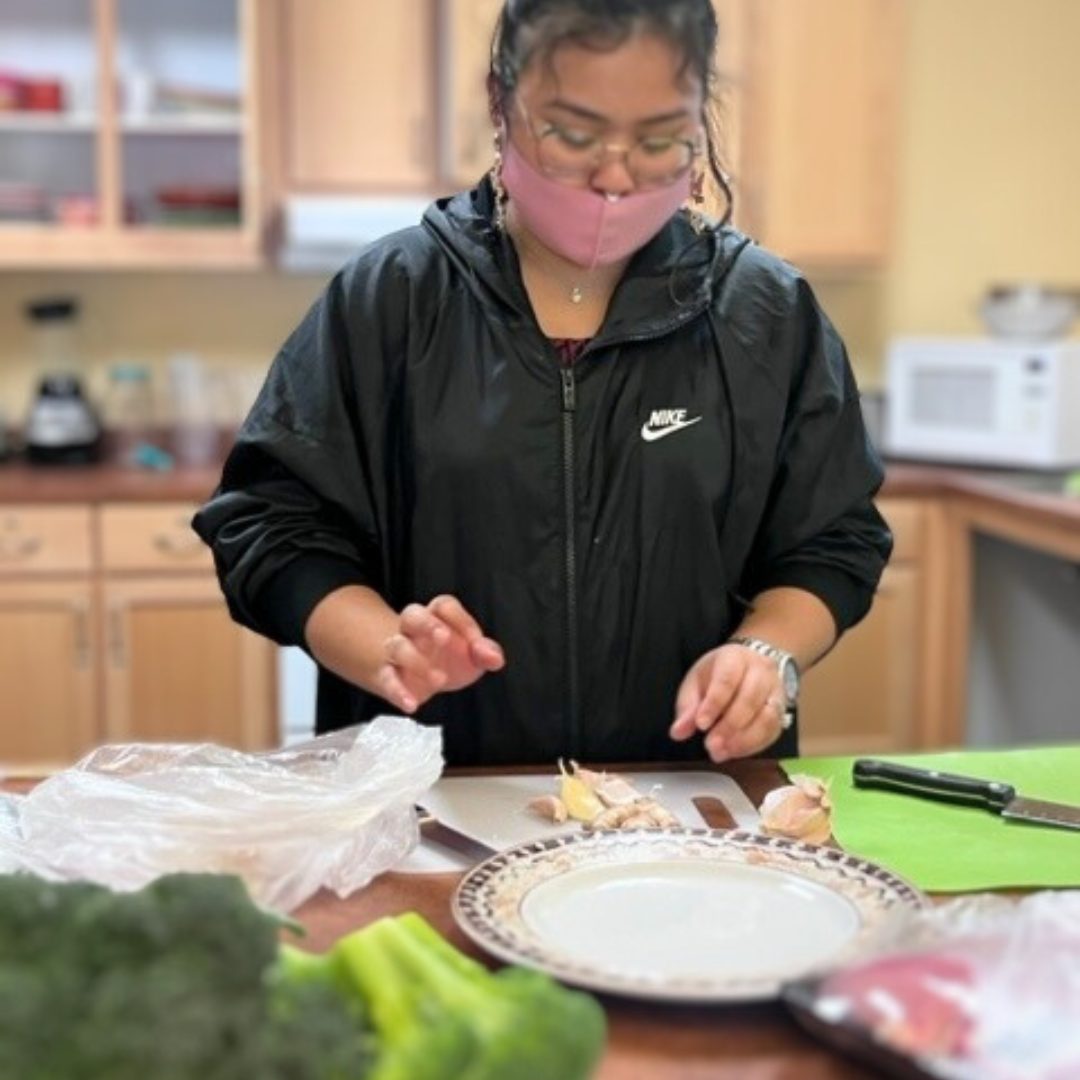 Learning How to Cook a Healthy Dinner
Eugene, OR — Residents are exploring new ways to eat healthy at home! The latest cooking class taught community members how to make a healthy teriyaki chicken dinner with fresh veggies. This made from scratch meal was a hit; a simple meal that could be enjoyed week after week.
Cooking classes, free food pantries and grocery delivery are just a few ways that the Cornerstone resident services program is reaching out to provide supplementary nutrition for vulnerable families.