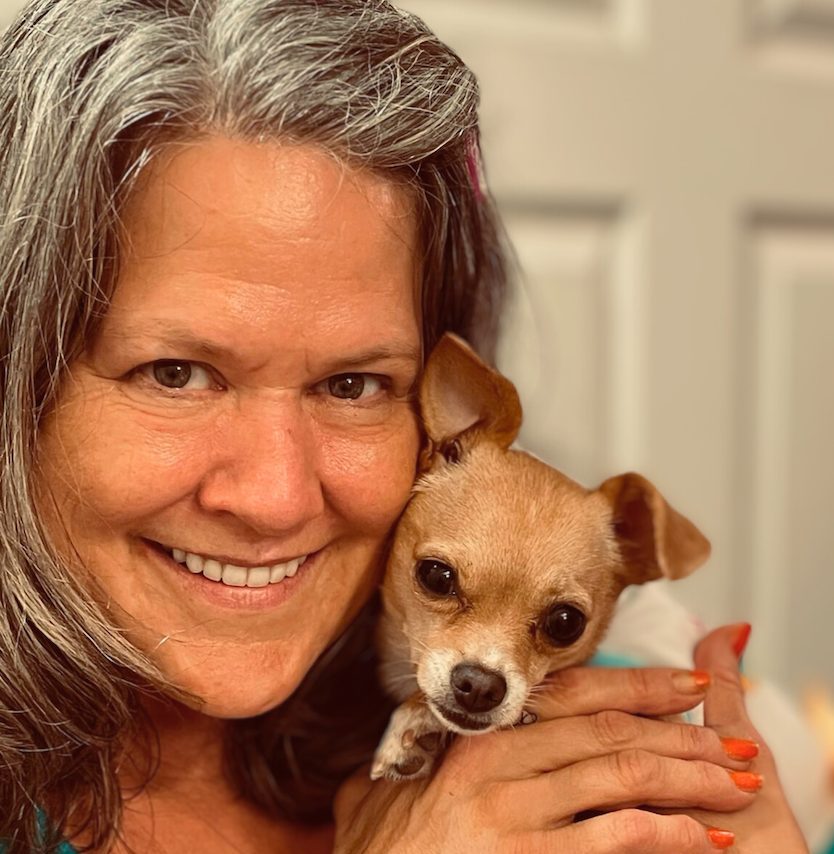 Susan feels safe at home, thanks to your kindness!
Ten years ago, Susan made the difficult decision to leave an unhealthy relationship, "my life was in turmoil, and I needed to get away," she said. With limited options, Susan relied on help from her daughter who suggested she move to a Cornerstone property.
"My daughter told me that I would be very safe in these apartments, and it turns out I was," she said. "I love it here!"
Before affordable housing, Susan's health was deteriorating, she was sick often and didn't want to leave her room. She was struggling financially and afraid she wouldn't be able to pay her bills. Now she has a budget she can stick to and come out ahead each month. She doesn't have to worry whether the electricity will be turned off or if she has enough food to eat. She also gets relief from her adorable therapy dog, Daisy May. The two of them leave the house every day to go for walks, wave and bring smiles to the neighbors, and help tend the community gardens.
Susan's journey out of a harmful relationship and into a life of independence and health wouldn't be possible without your support. You have helped someone find safety and stability in a home and the joy of having a community that she doesn't want to leave.