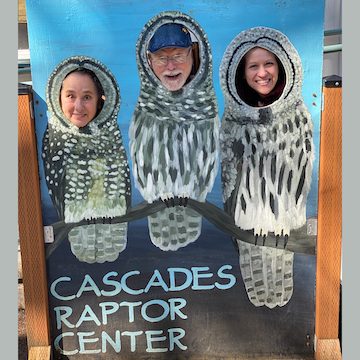 Birds of a Feather Flock Together
Eugene, OR — Looking at birds, or looking like birds? Either way, residents had a whole lot of fun at the Cascade Raptor Center!
The Cascades Raptor Center is a nature center and wildlife hospital that is home to nearly 40 resident education raptors, most native to the Pacific Northwest. Residents had the chance to see these beautiful animals, learn about each bird and enjoy time spent with their neighbors.
Thanks to your support, Cornerstone's resident services program serving areas around the state of Oregon are thriving! Community members are getting to experience new things for the first time and that wouldn't be possible without the help of our amazing supporters.