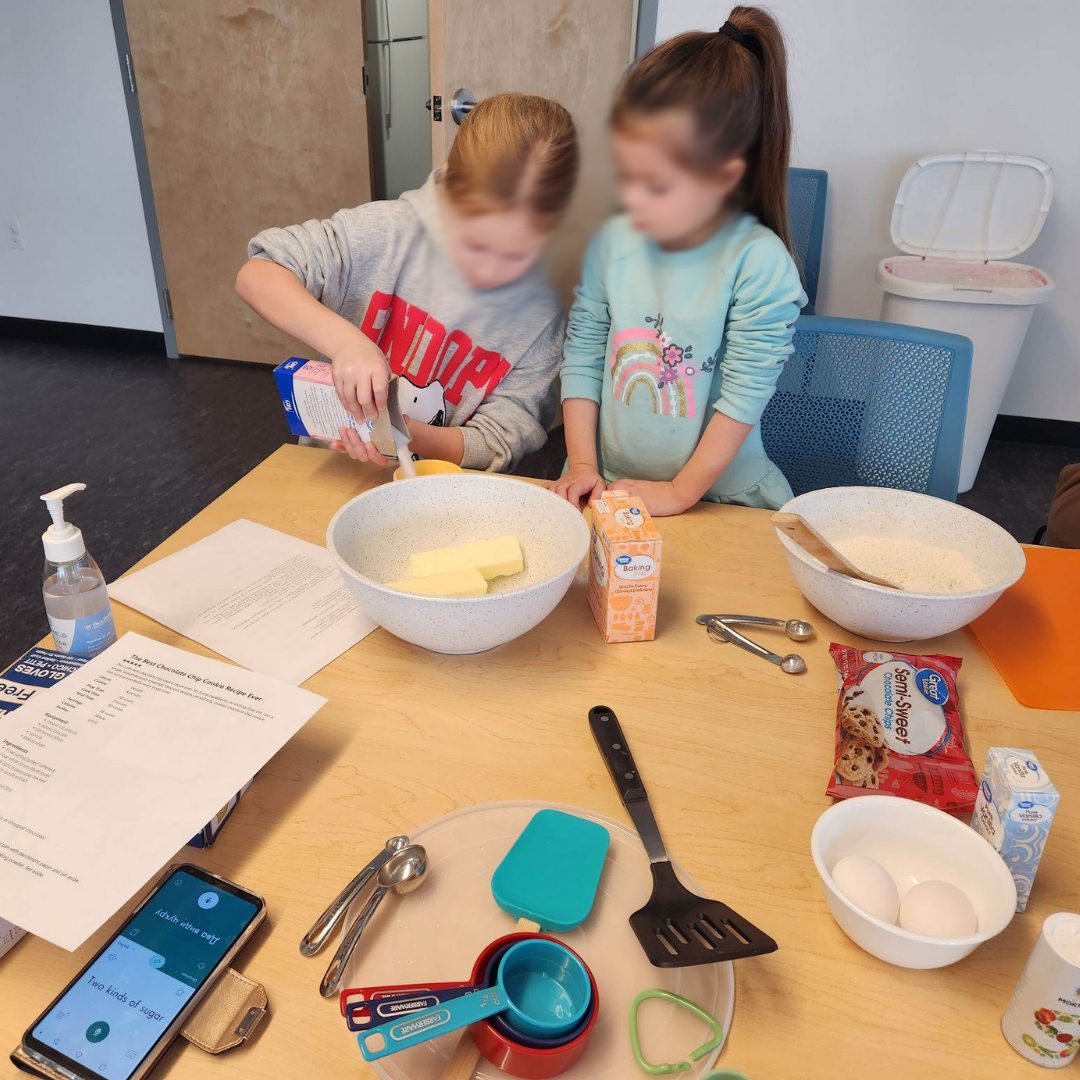 Language barriers can be tough for families, but baking is helping residents bond, learn English and meet new friends.
Families who moved from Ukraine to the United States came to the weekly resident services activity to bake some cookies! The challenge was on for resident services coordinator Amber, who had to find creative ways to communicate the recipe to them.
"When the families arrived to bake cookies, I quickly downloaded a verbal language translation app so we could communicate effectively," said Amber. "I also translated the cookie recipe to Ukrainian so that the families would be able to follow along. It was amazing how seamless it was! Everyone had so much fun baking and eating their delicious cookies!"
What a fun afternoon spent, learning, getting creative and helping families new to Cornerstone feel a little more at home.