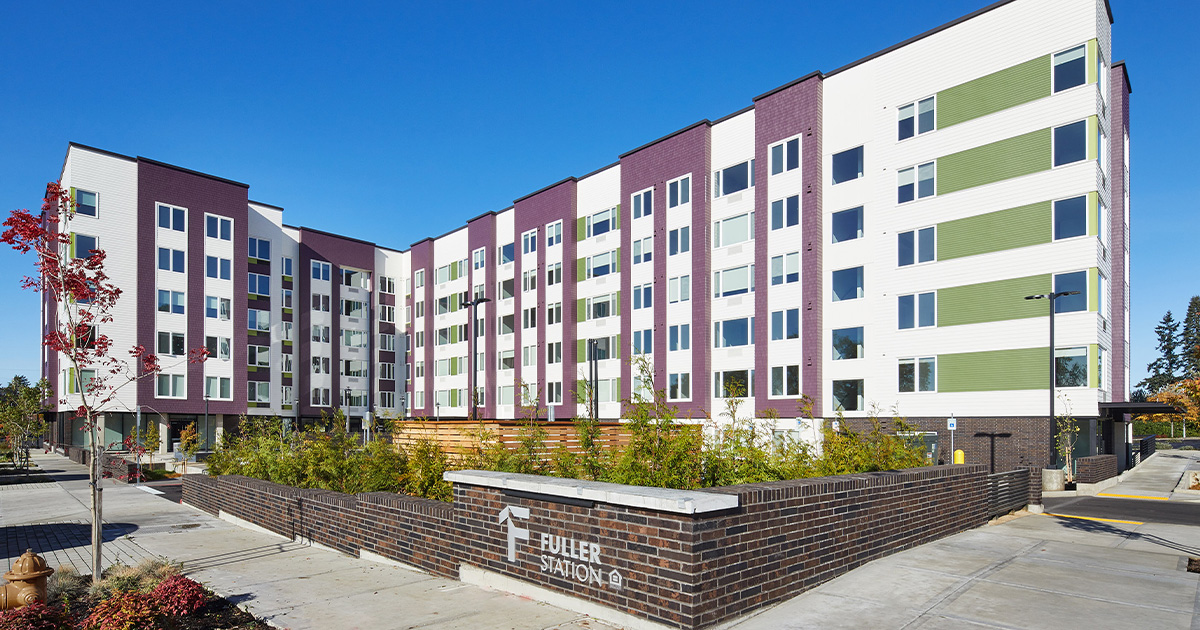 100 New Units in Clackamas County
Happy Valley, OR — After 10 years of preparing, planning and building a new 100 unit apartment complex Fuller Station, is now open in Clackamas County. Cornerstone is proud to be providing all resident services for this beautiful new community in the Portland area.
The six-story building with a mix of one-, two- and three-bedroom homes will serve families and individuals. With a focus on helping those on the brink of homelessness, twenty five units will be dedicated for families and individuals who are homeless or at risk of homelessness, including foster youth exiting or having exited the system.
Fuller Station apartments offers some of the best amenities for its residents including beautiful community rooms, open air nature playgrounds, community gardens, on-site parking, secure bike storage and easy access to public transit. Cornerstone has already begun hosting events like kids baking classes, coffee connections and more. We are excited to partner with Guardian Real Estate Services to provide top level services to match the amazing building so many families will get to call home.